The 38m (124'6'') NedXplor 38 is a brand new displacement explorer yacht design developed in collaboration with Perry van Oossanen of Van Oossanen Naval Architects, the team of Omega Architects by Frank Laupman and Bernie Challis of IYC Monaco. Exclusively for sale with IYC the design is available for construction at a quality Dutch shipyard or the yard of the owner's choice.
The NedXplor 38 is a one of a kind opportunity that encompasses Dutch design and naval architecture in a manageably sized unique explorer yacht with outstanding features and pedigree.
In a market full of explorer concepts, the NedXplor 38 is in a class of its own. She features a bold, masculine exterior, complemented by a warmer, feminine elegant interior, she effortlessly combines form and function and is a true world traveler capable of visiting every corner of the globe. Her near vertical bow and forward leaning wheelhouse with reversed inclining windows give her a distinct look that is sure to appeal to a wide audience.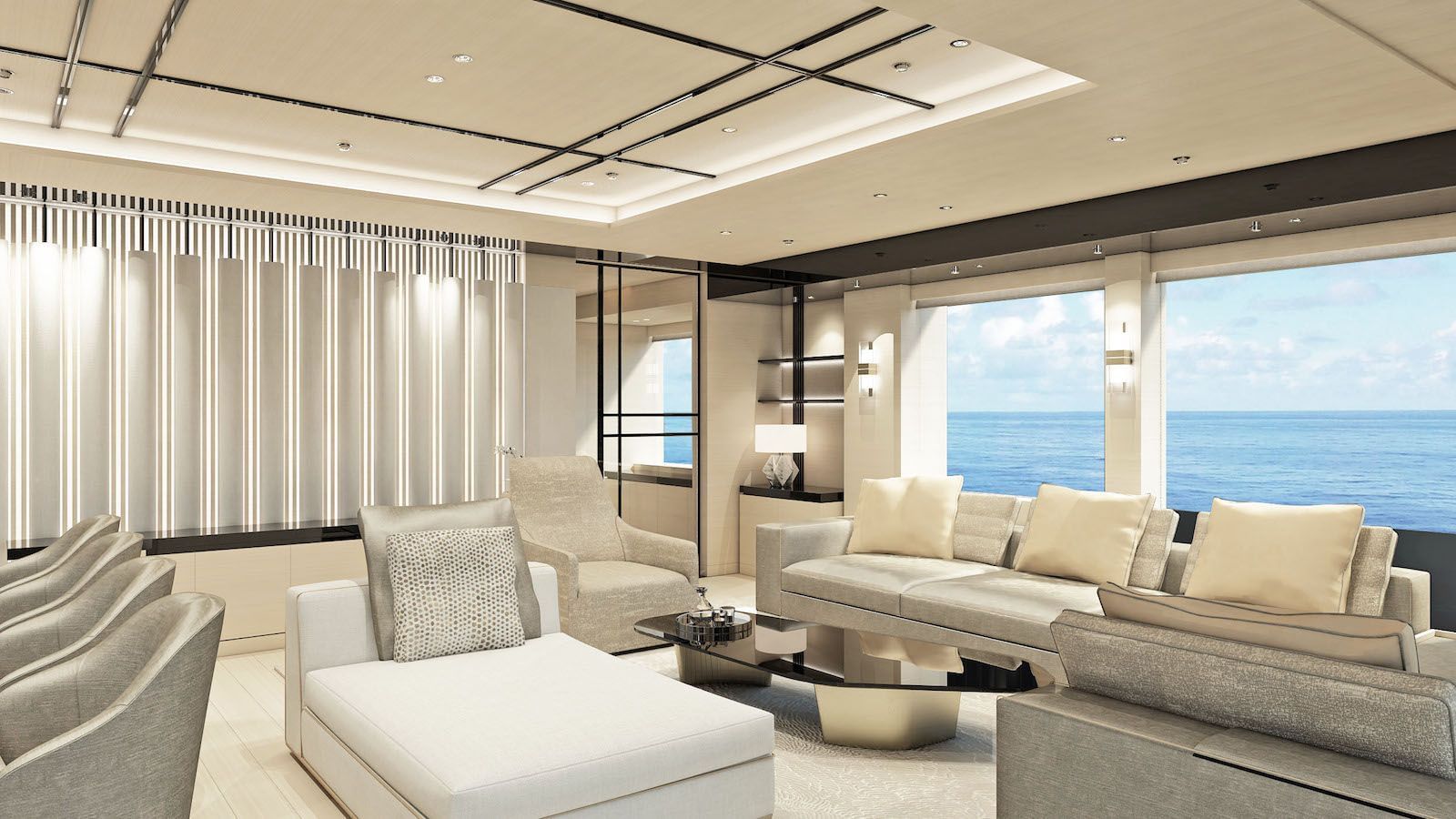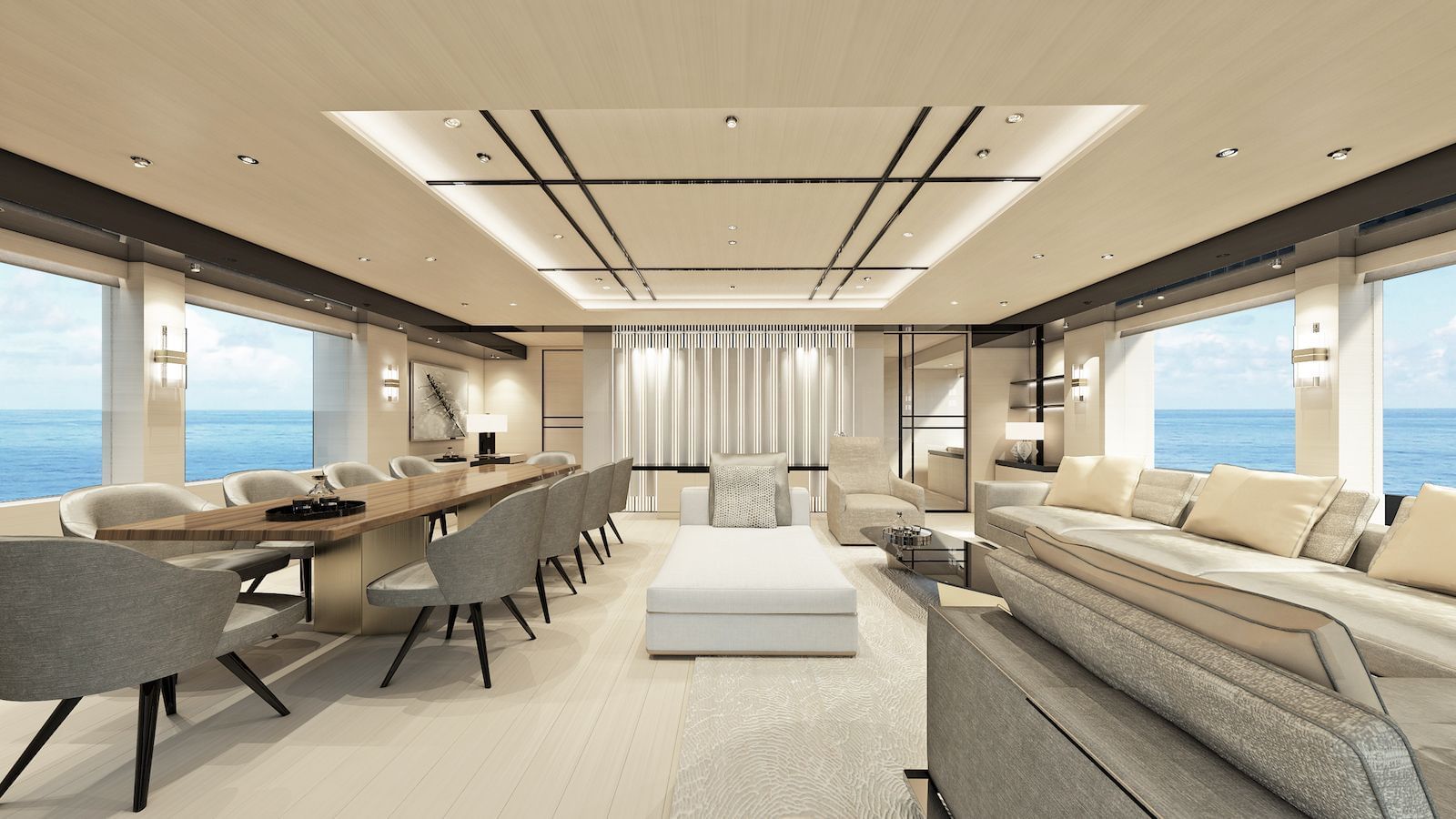 Carefully designed for ease of use and to maximize all onboard spaces, ensuring huge volume and storage, the NedXplor 38 can accommodate 10 guests and seven crew. The interior, by the Omega Architects team, is elegant, warm and instinctively laid out, with large light-filled spaces flooded with natural light due to full height glass windows.
Featuring a formidable combination of the patented Fast Displacement Hull Form (FDHF) and the patented 'under water spoiler' Hull Vane® by Van Oossanen she is efficient and economic to run, with this hull form ensuring a 30 per cent fuel saving, with over 5000nm achievable on just one tank of fuel. The Hull Vane has also been designed so it can be built to Ice Class if desired, perfect for Arctic exploration and an attractive add-on for the truly adventurous of heart. The yacht's size paired with the Hull Vane® is an interesting proposal for owners looking for a truly adventurous yacht without the size and investment that a much larger explorer yacht requires.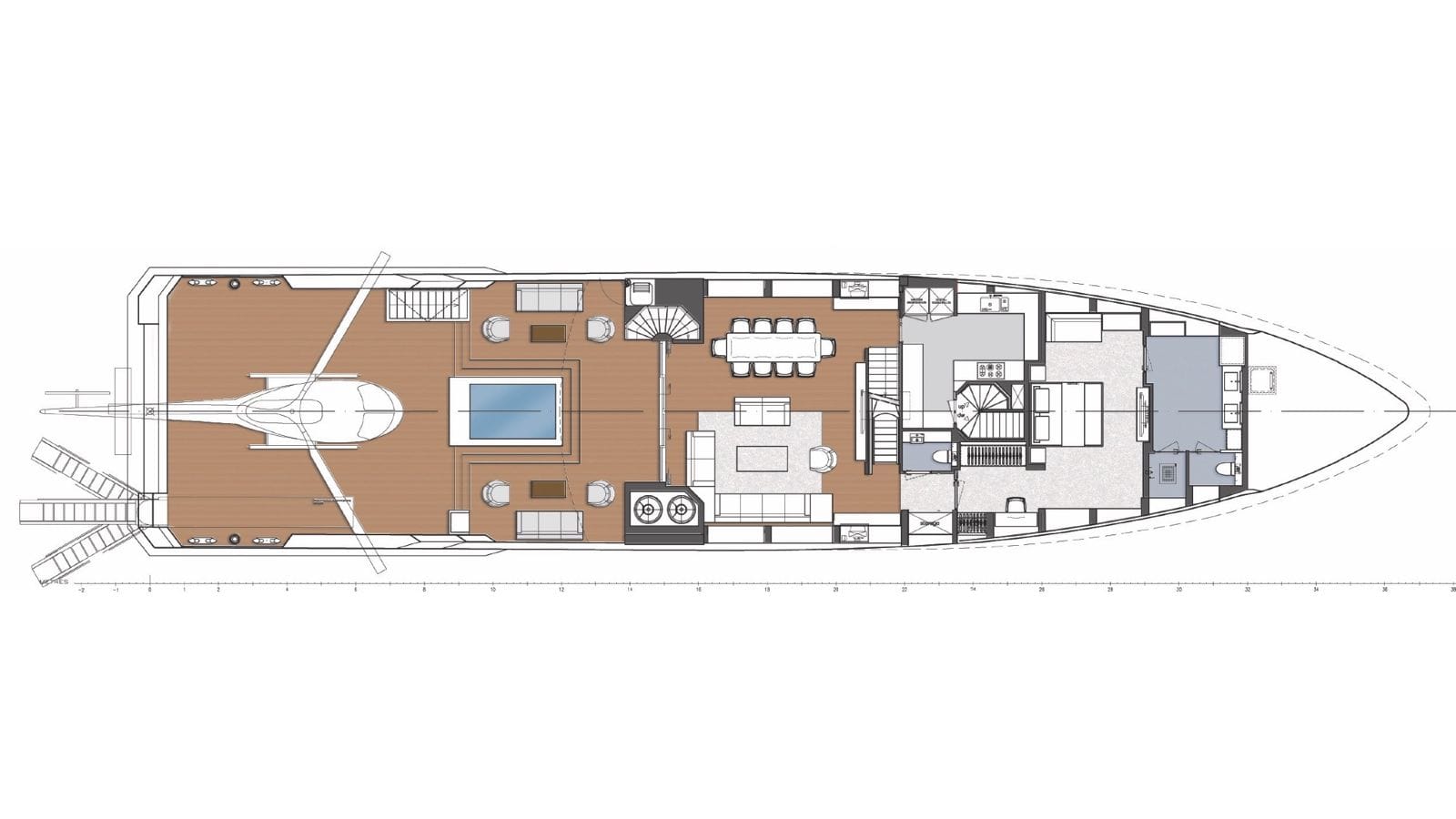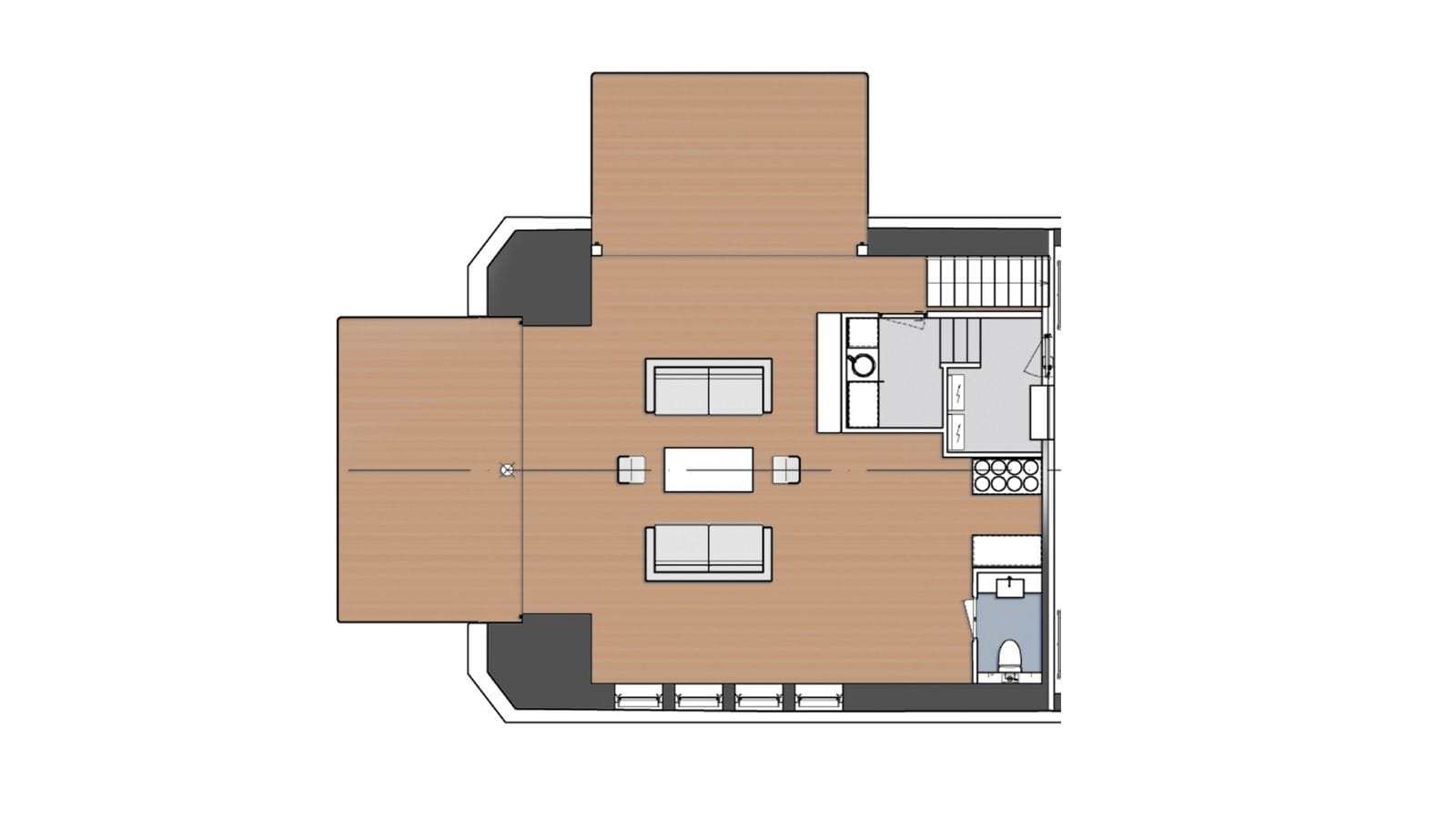 Stand out features include a large owner's cabin on the main deck plus four additional guest cabins on the lower deck, a spacious main saloon, a sky lounge, full beach club, and gym. Large outdoor spaces including panoramic sundecks, a Portuguese bridge and generous lounging terrace, with 360-degree views from the distinctive raised aft deck.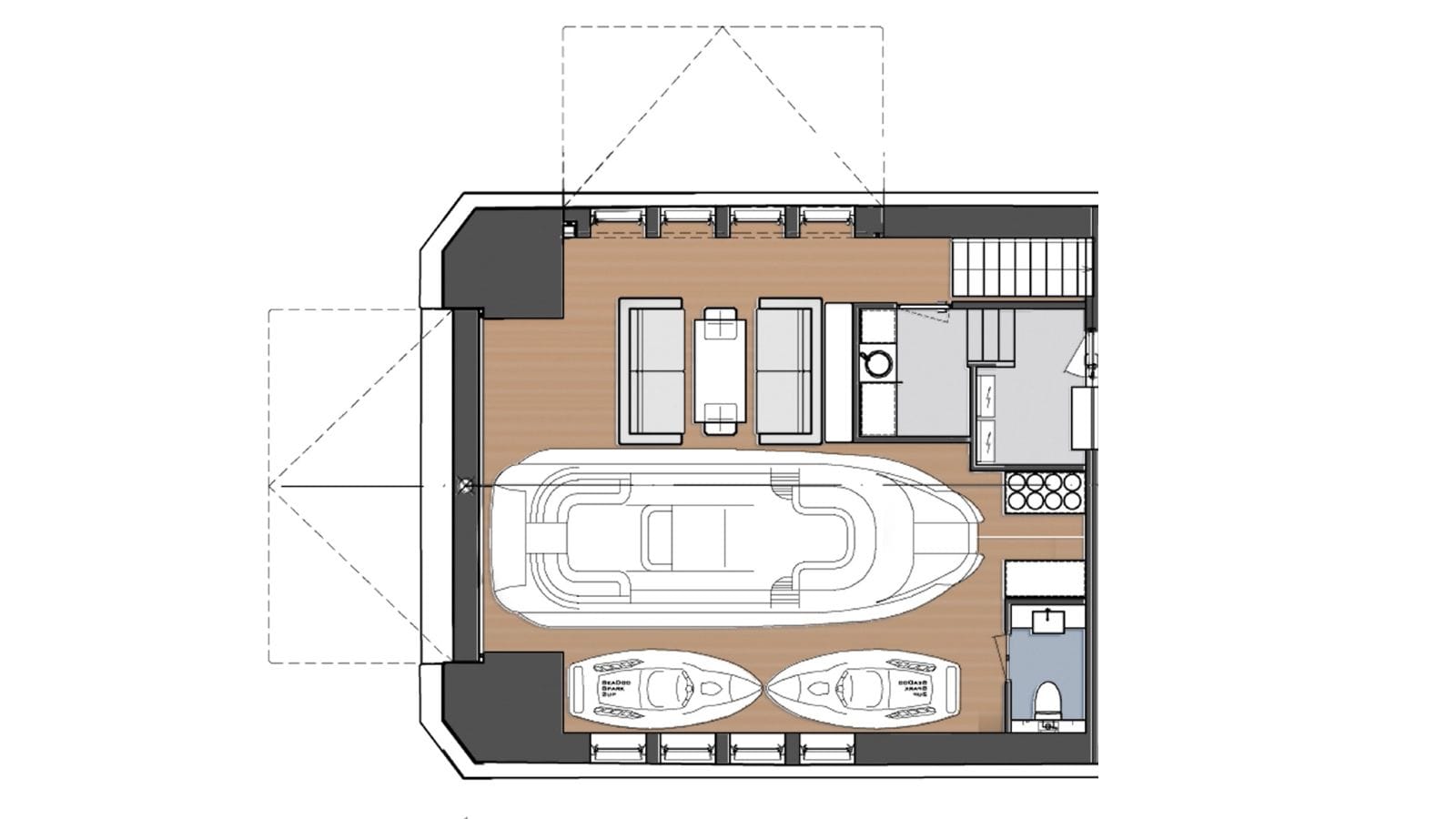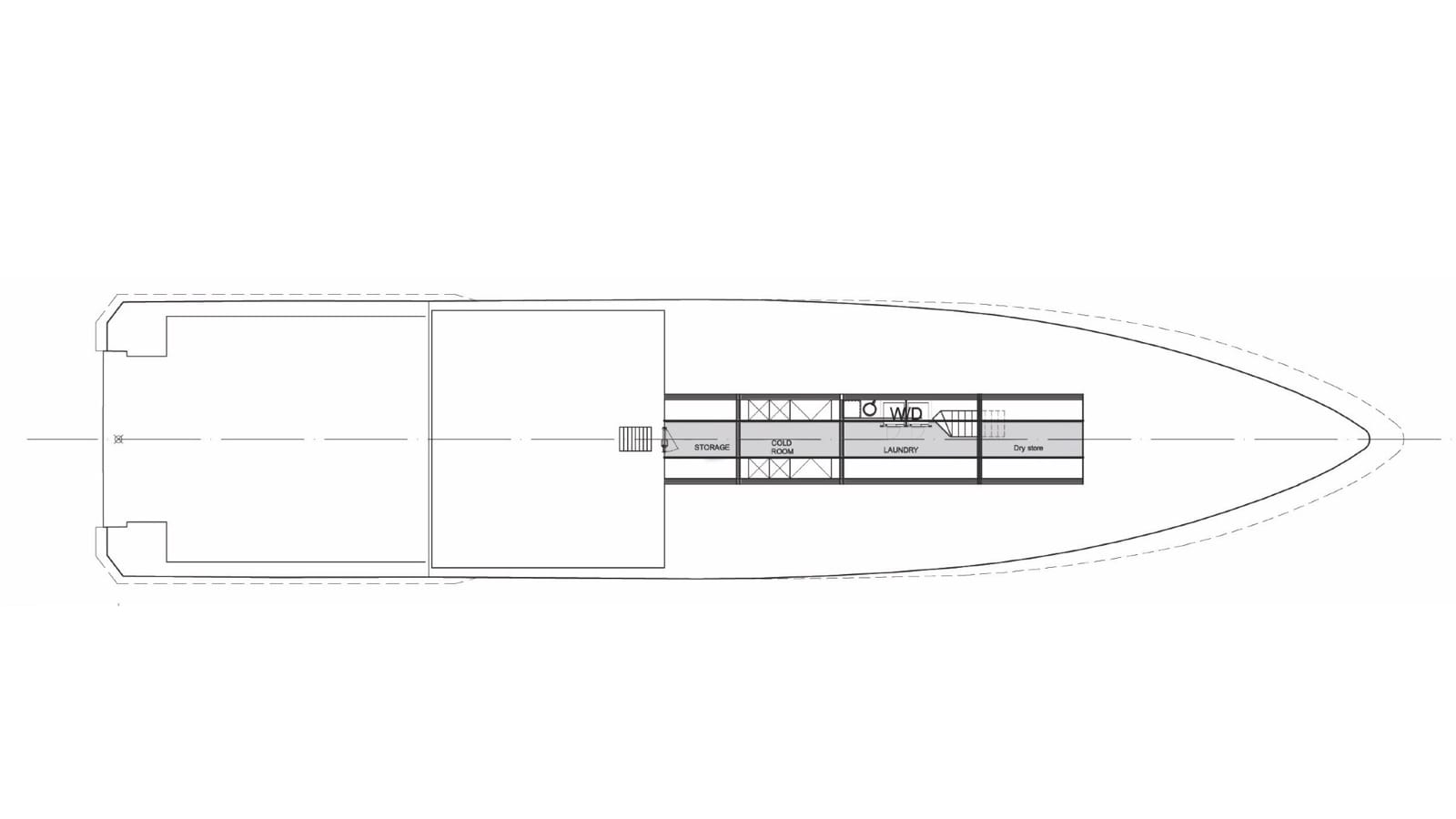 She also offers the capacity for up to five tenders and a helipad, with a special sub-lower Tank Deck for added storage.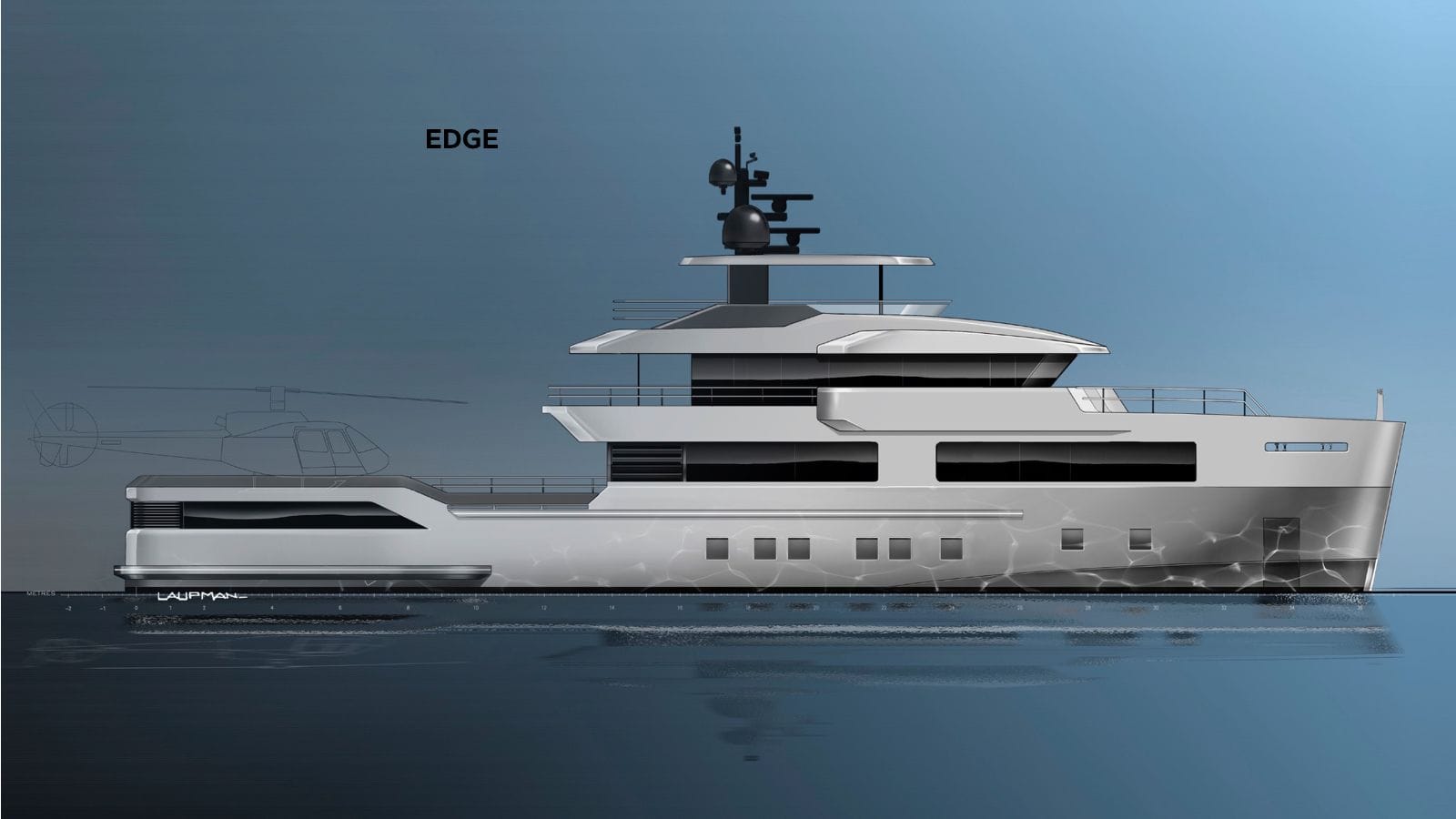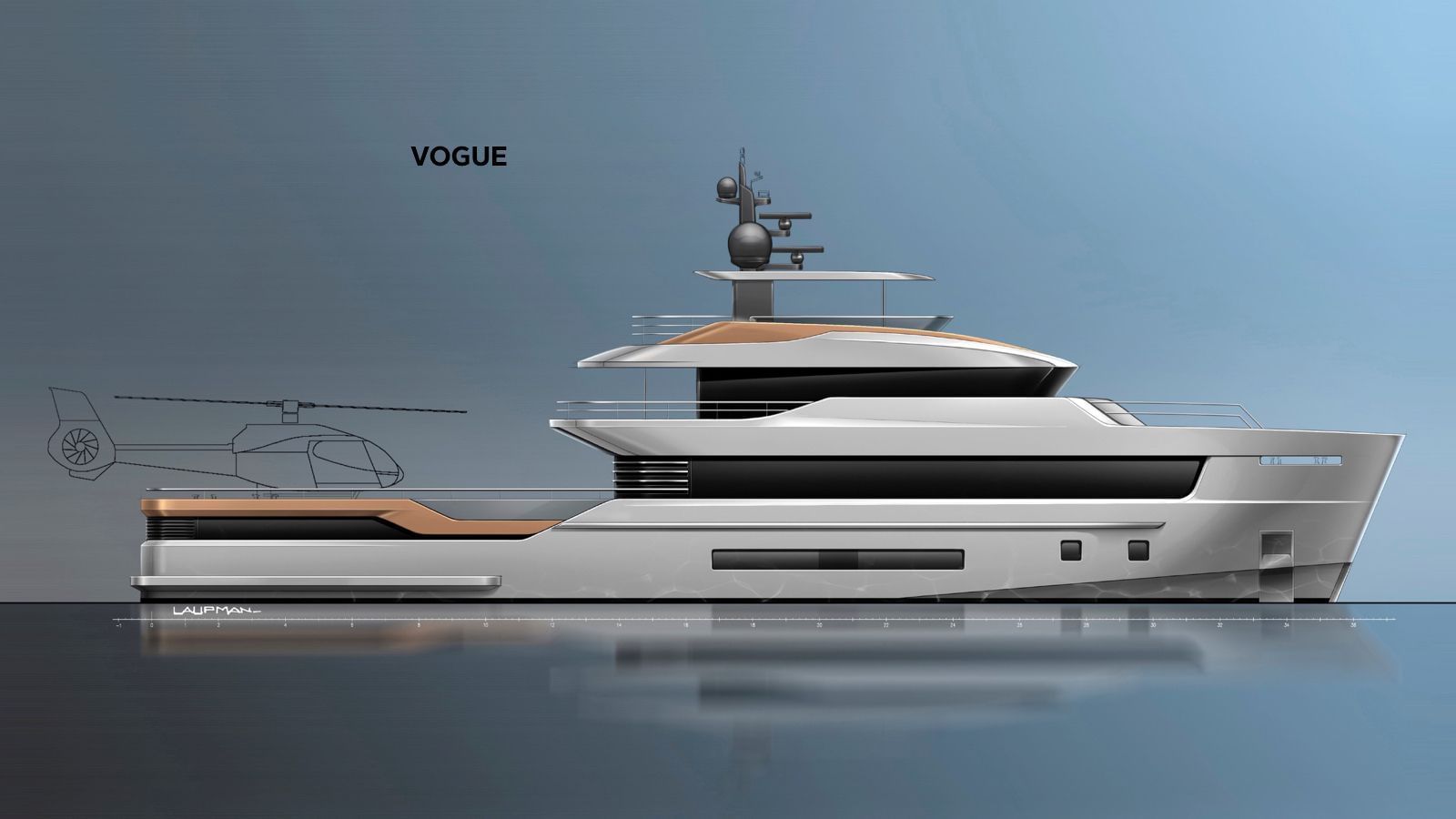 We have captured the NedXplor 38 in two models, the EDGE globe trotting version and the elegant VOGUE model.
Key Features include:
• Amenities and features usually found on larger yachts
• Hull designed for efficiency and economic to run (30% fuel saving & over 5000nm achievable on just one tank of fuel.)
• Spacious interiors including a large owner's cabin on the main deck + 4 cabins on the lower deck, large main saloon, sky lounge, full beach club and gym
• Large outdoor spaces offering panoramic views
• Capacity for up to 5 tenders + helipad (special subllower Tank deck for added storage)
• Hull Vane designed to be built to Ice Class Lorem (upon request)
• Special sub-lower Tank Deck for added storage.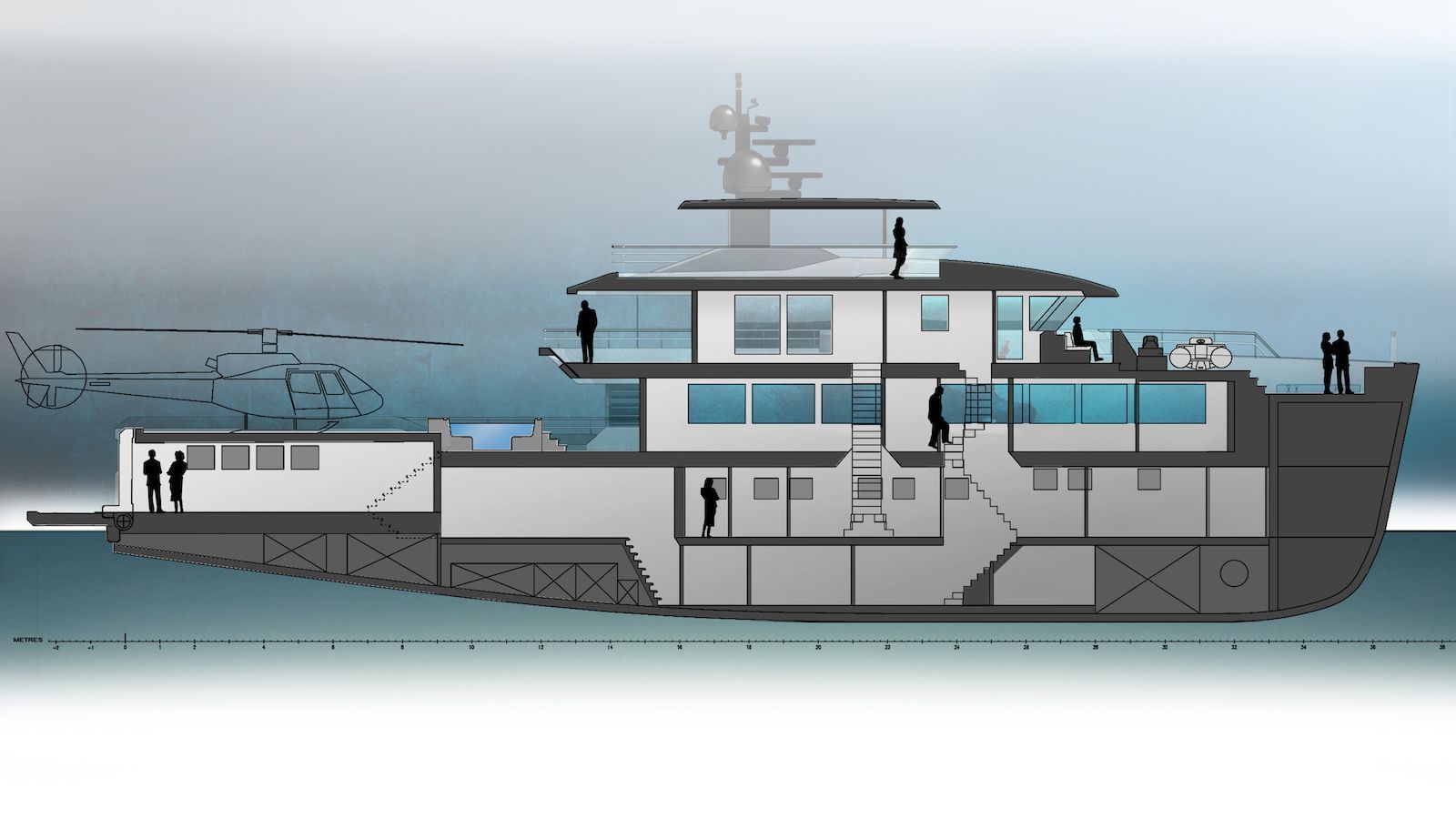 It is no surprise to find the world's most innovative yacht designers, builders and nautical industry in Holland where quality and pedigree is guaranteed we are not only a yacht creating country but a yacht creating culture, The Netherlands.
INQUIRE ABOUT NEDXPLOR 38 FOR SALE
Please complete the form below and we will respond to your inquiry shortly.
Bernie Challis
Originating from New Zealand, Bernie has had considerable experience at sea competing in many on and off shore yacht races, the whitbread Round The World sailing race being the most notorious.  While always wanting to achieve successes he ventured into the financial markets and set up an option and stock market making company on the Amsterdam stock exchange, which he sold some years back. Always having been connected with yachting it was a matter of time before he returned to the industry and chose Van der Vliet Quality Yachts, a Dutch yacht broker and niche company representing mostly Dutch built yachts Internationally. After numerous years working with VDV the opportunity arrived to bring his experience and clientele to IYC. Passion and success are Bernie's key drivers that together with his own reputation for fair play give him the comfort to deal with his clients and the industry.