Built by the respected British shipyard Camper & Nicholson, 54' 6" (16.61m) Velsheda demonstrates high quality construction and a timeless classic design. With plenty of on board space, an adaptable layout and a highly seaworthy design, she is the perfect luxury motorboat.
Velsheda is a hugely versatile vessel, with a deck layout that can be adapted to suite multiple purposes. The sheltered cockpit holds an al fresco dining area with twin settees and matching low tables, ideal for relaxed dining with sea views. An awning can offer extra shade in this area. Aft, twin sun pads are the ideal place to dry off and enjoy a spot a sunbathing, after taking a swim off the vessel's large rear swim platform. The beautiful open foredeck is an uncluttered space with removable sun pads and easy access storage.
Camper & Nicholsons
BUILDER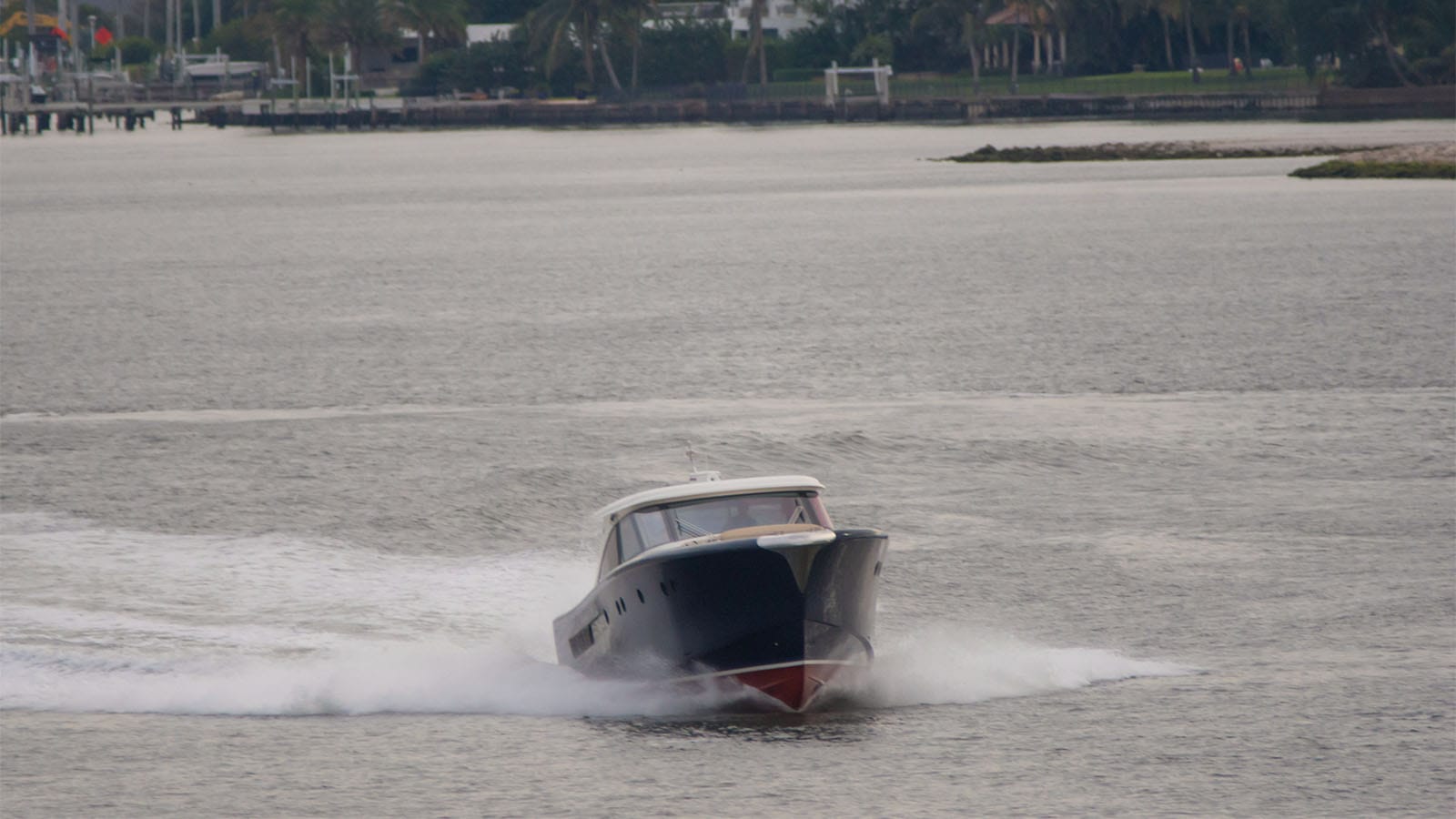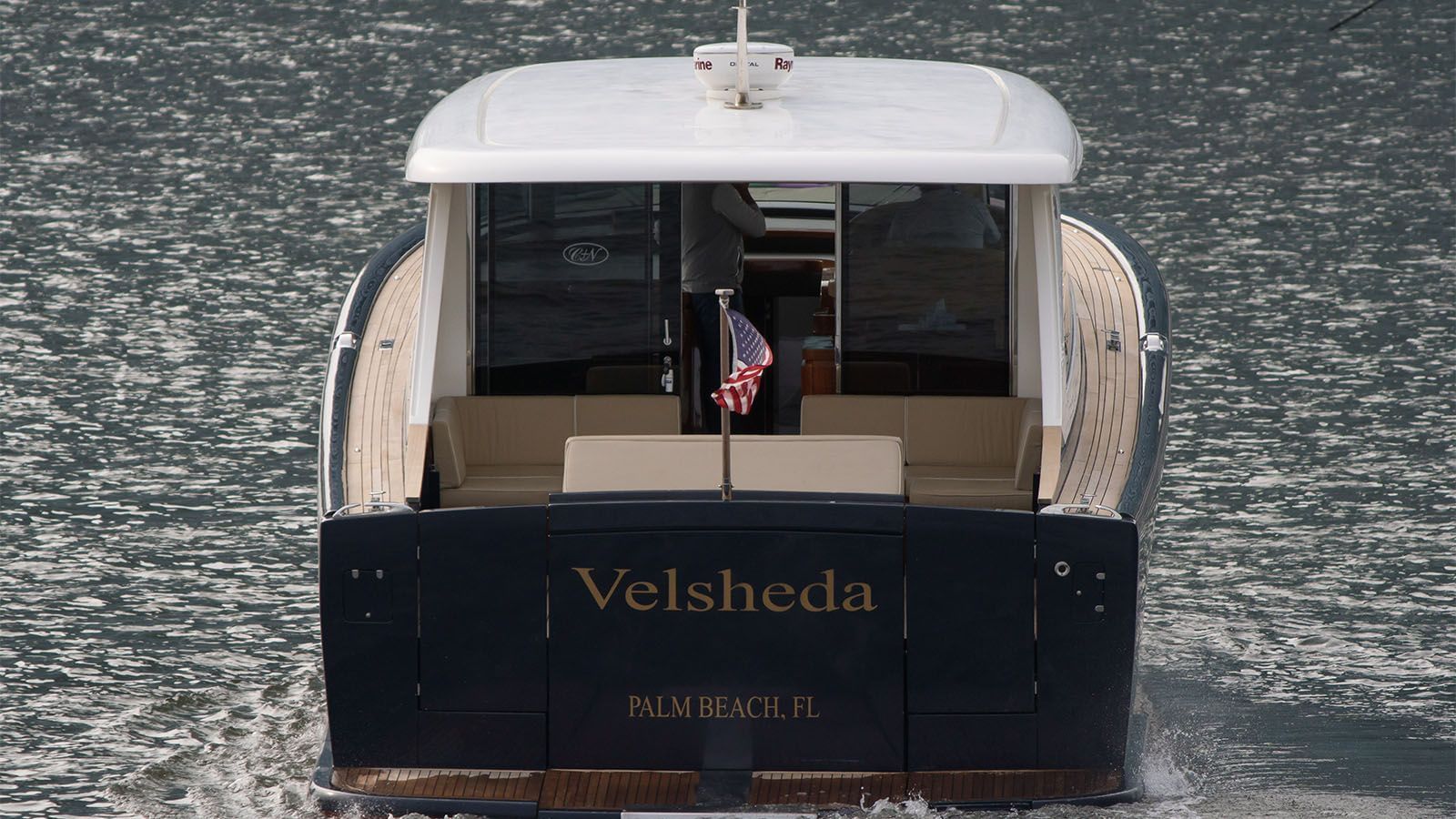 Her pilothouse connects with the cockpit through large glass doors, with seamless flow between the two areas. Vast windows offer panoramic views of the ocean, which can be enjoyed from both the helm station and comfortable lounge. This air conditioned area offers plenty of space for relaxation, with C-shaped sofa seating. Associated tables allow the lounge to also be used for dining. Her beautiful leather, steel and wood rimmed helm station is equipped with all the latest navigation equipment, alongside beautiful analog instruments.
The clever positioning of the vessel's engines under the cockpit ensure that the guest cabins remain a quiet and relaxing space. Velsheda's two staterooms are arranged as a double and a twin, both with en suite heads with separate showers. Her master suite enjoys the additional luxury of a foyer, with this space holding a sofa. The vessel also boasts a crew cabin and a well-equipped galley. Decorated in what is described as a mix of traditional British and Italian style, Velsheda features rich wood paneling, classic pale soft furnishings and superb custom cabinetry.
Her 715 HP Caterpillar engines allow Velsheda to cruise as an impressive 28 knots, with fuel consumption maintained at a relatively low level. At her fastest, she can reach an impressive 31 knots. The deep V of the vessel's hull is designed to cut through waves, allowing her to maintain high speeds even in rough weather, and offer better direction and stability at mooring. Highly seaworthy, she also features a low center of gravity to reduce roll and pitch in inclement weather.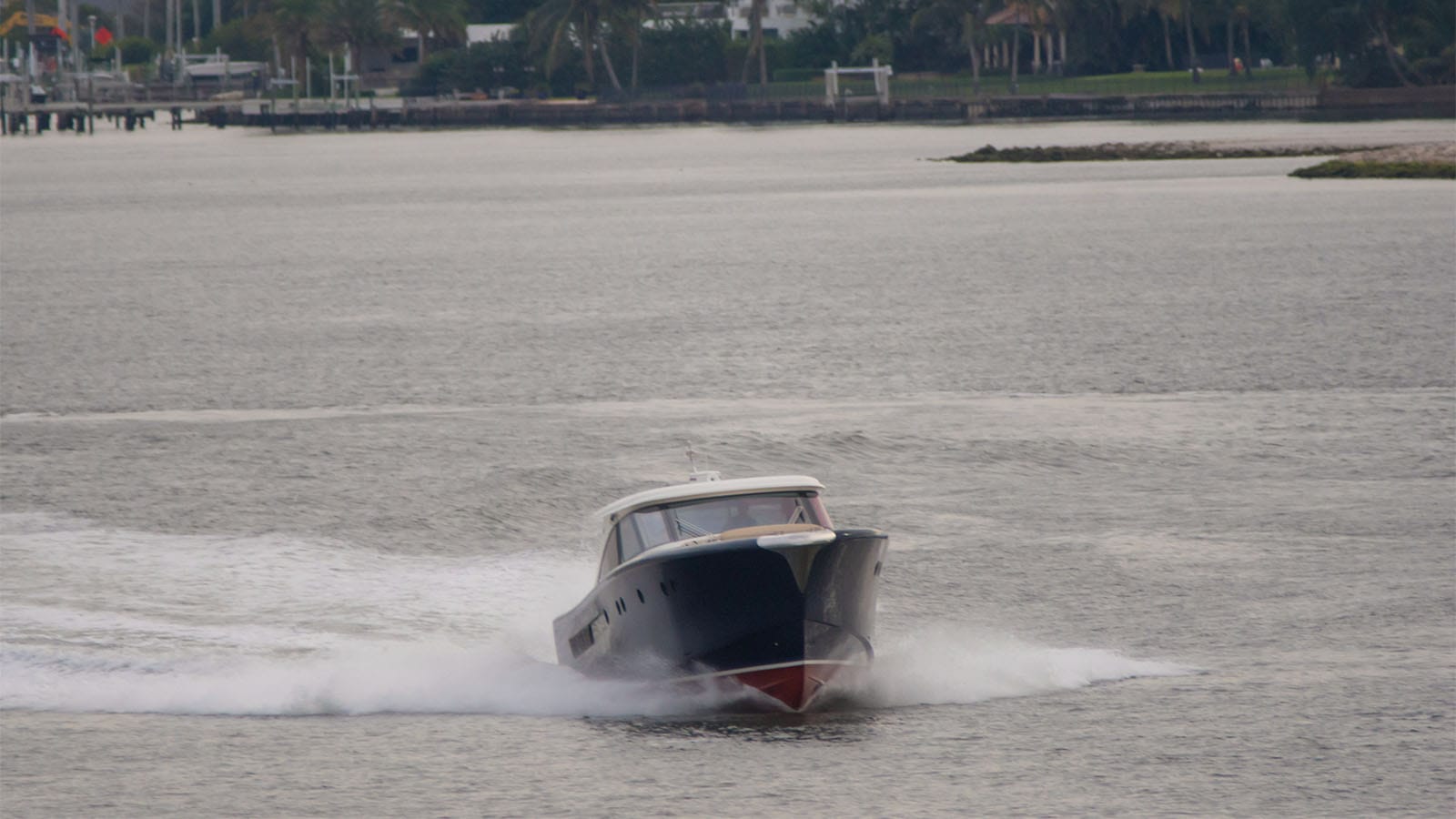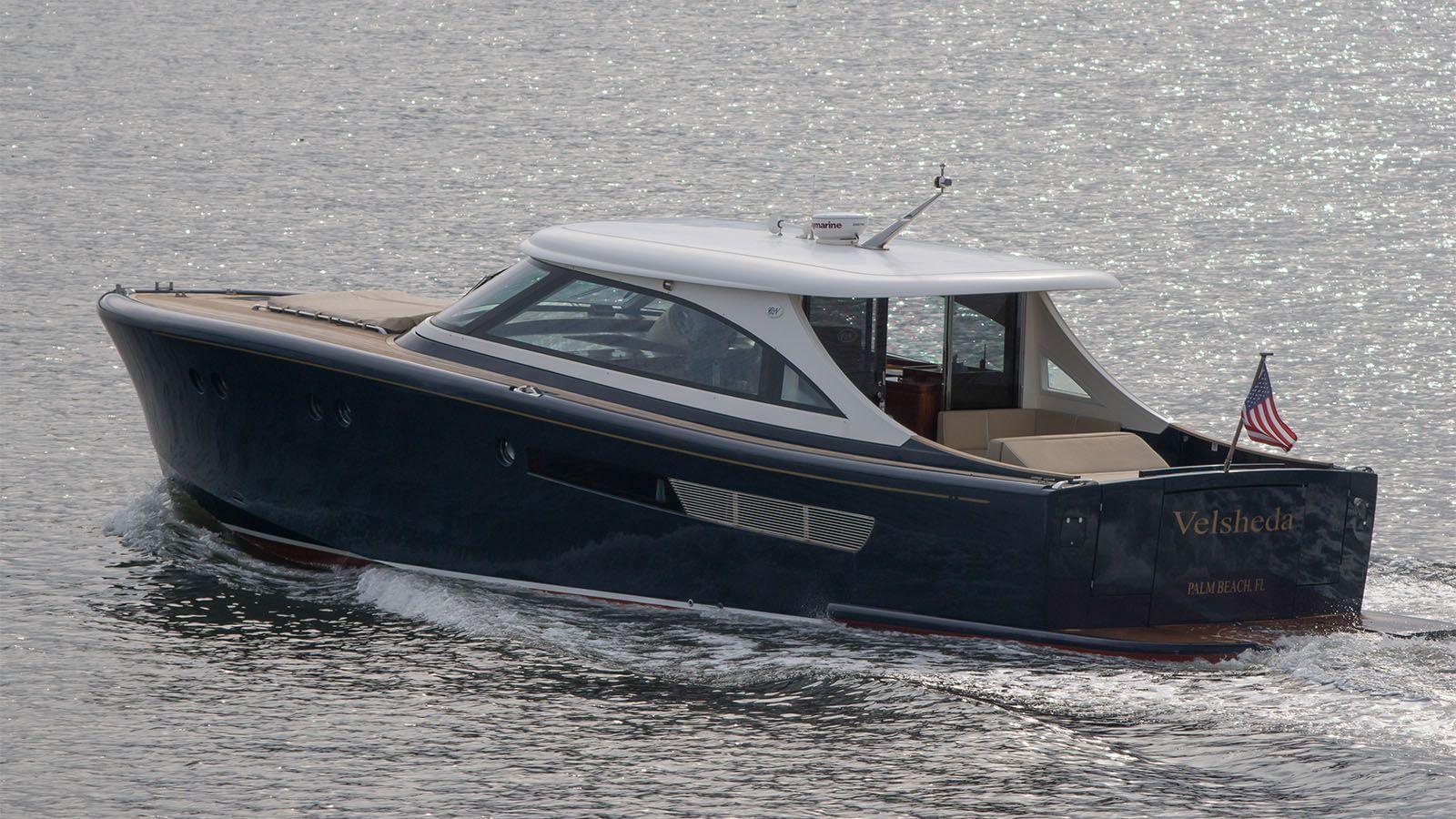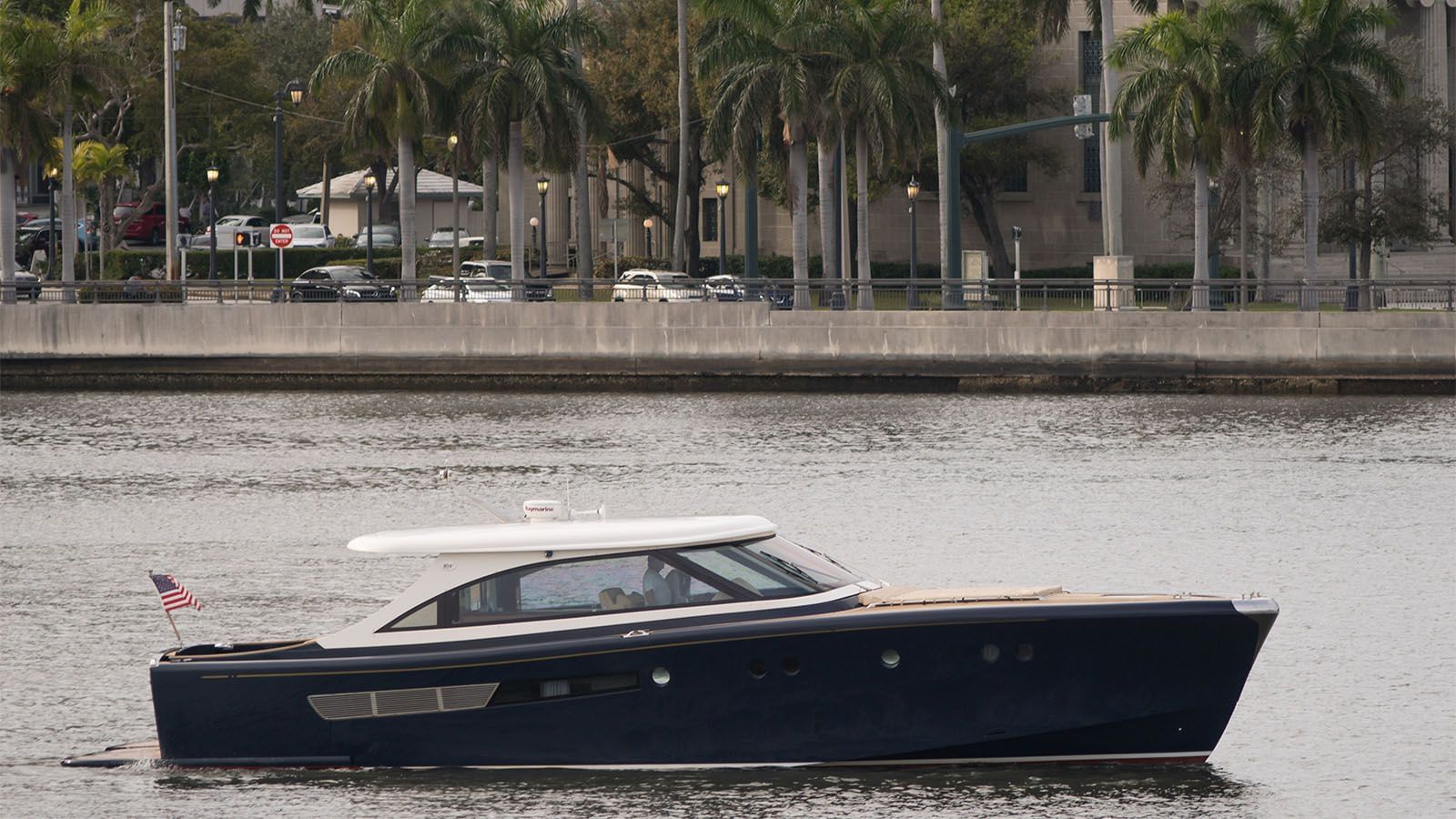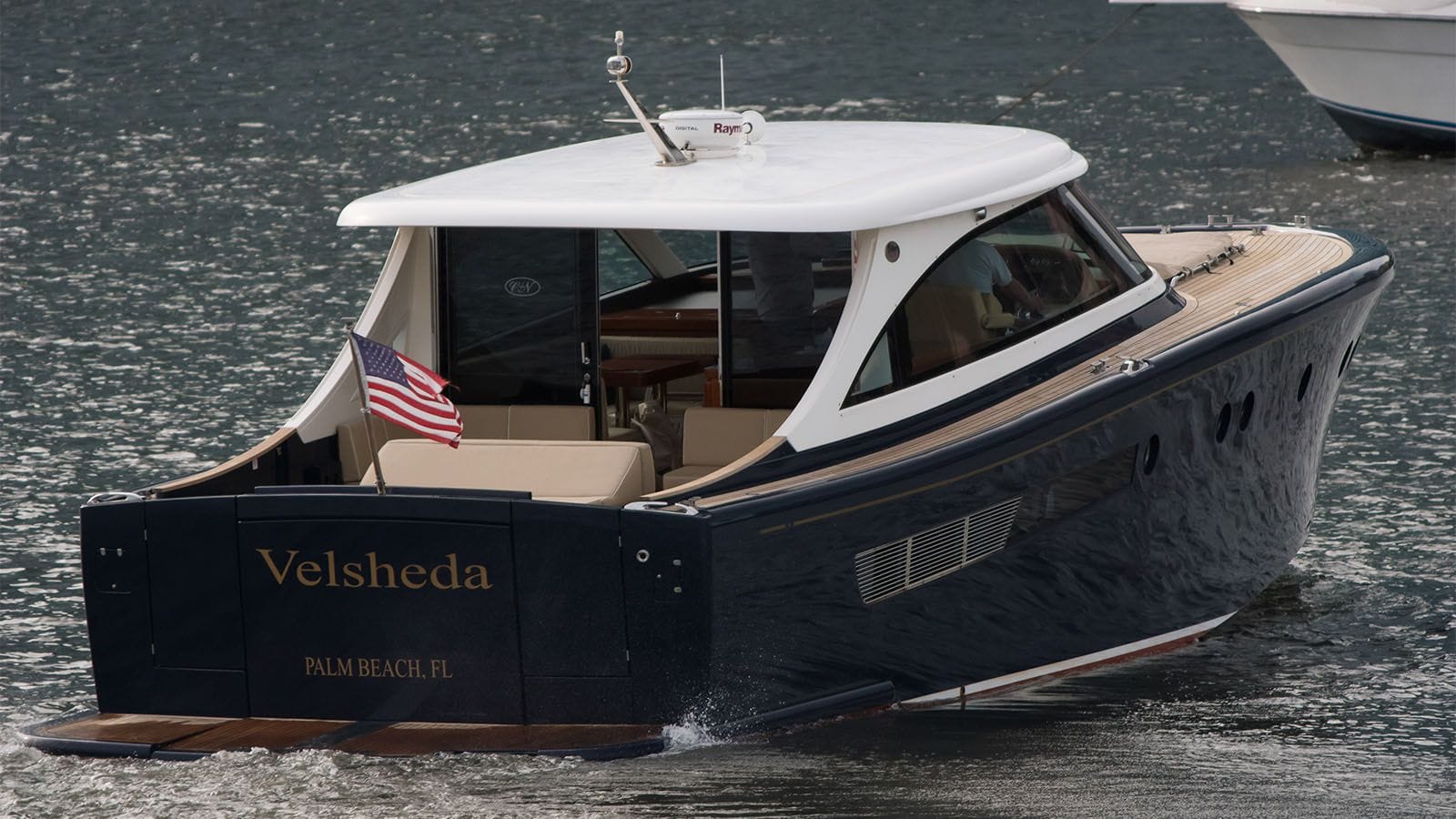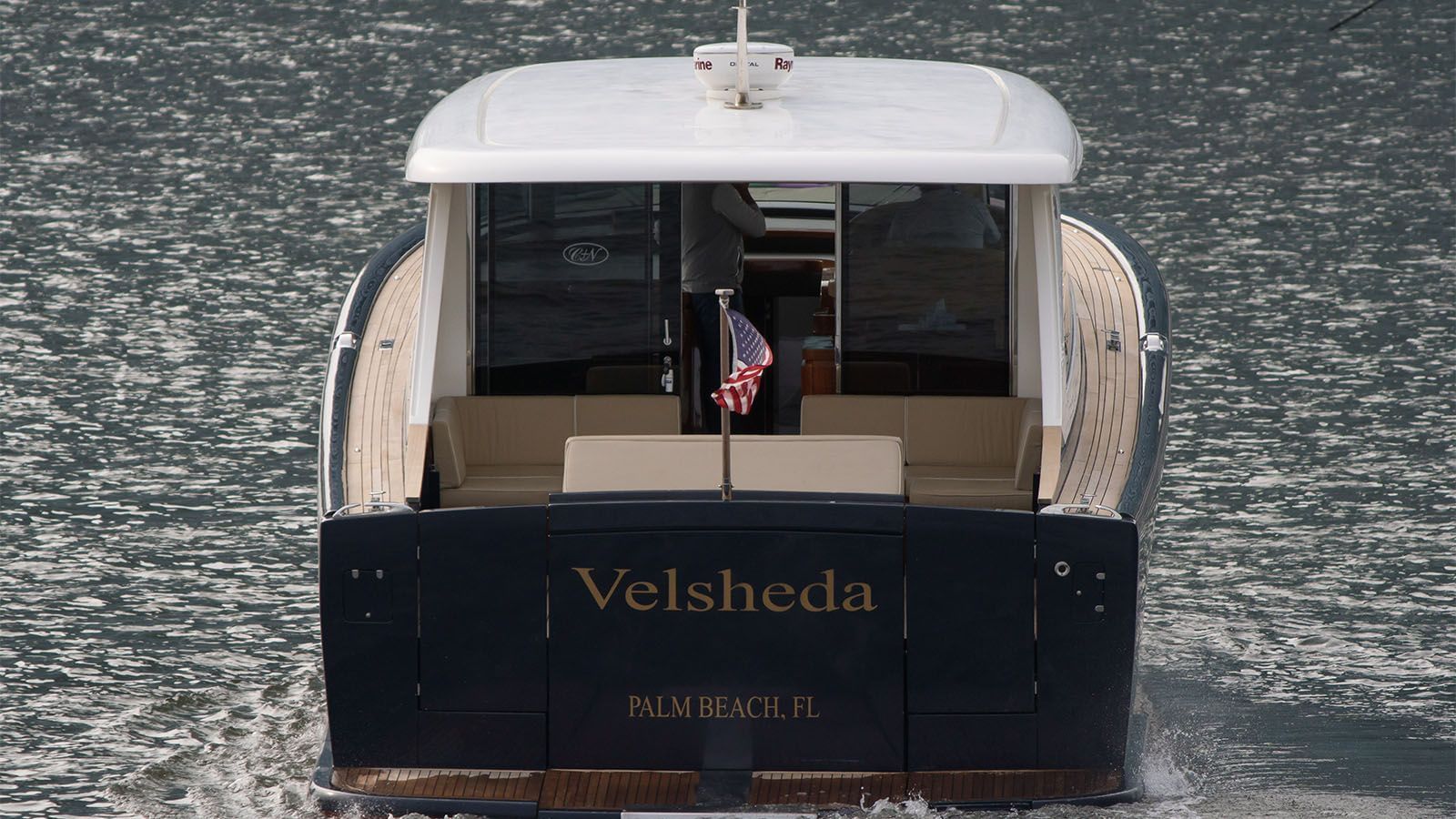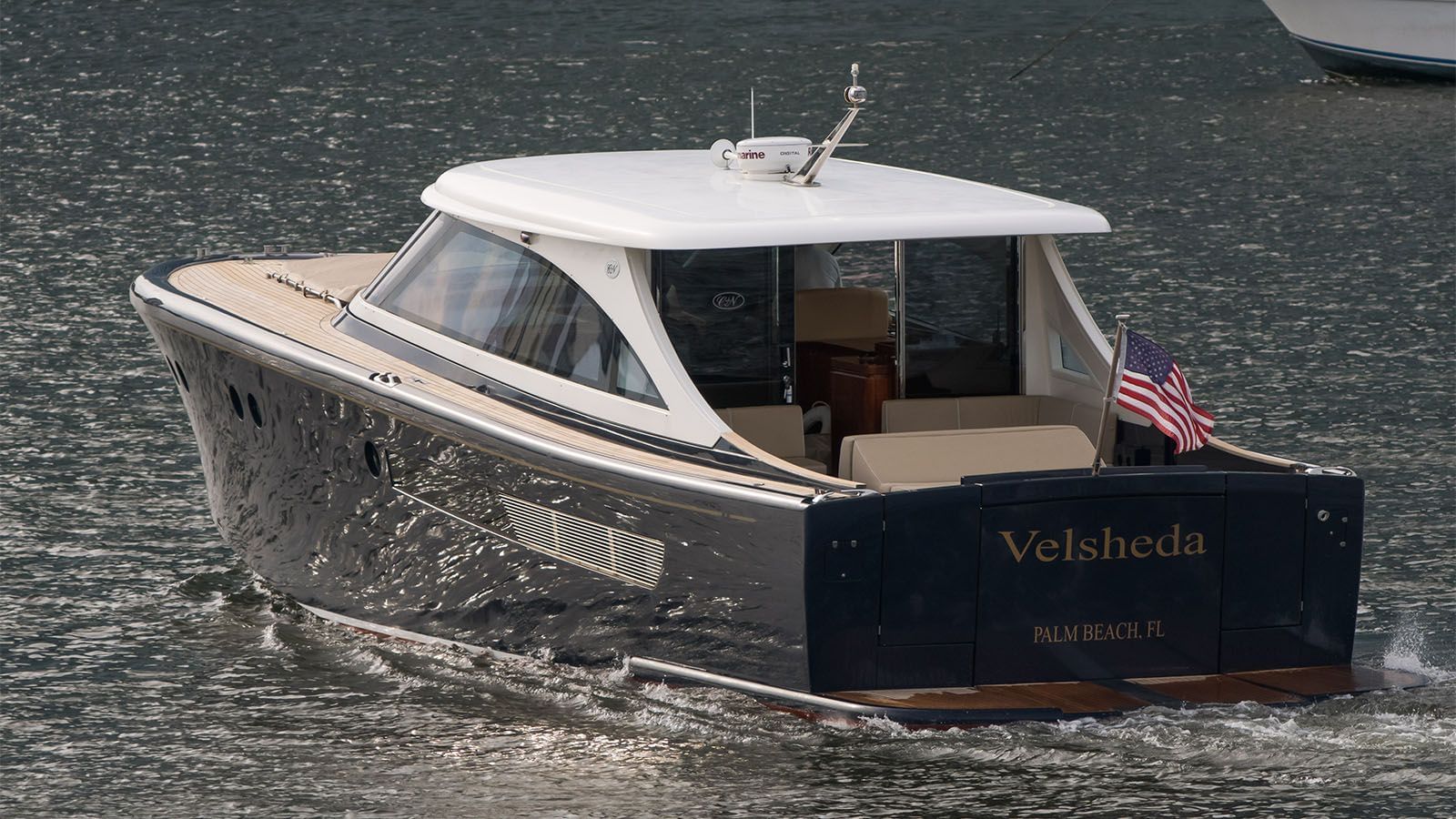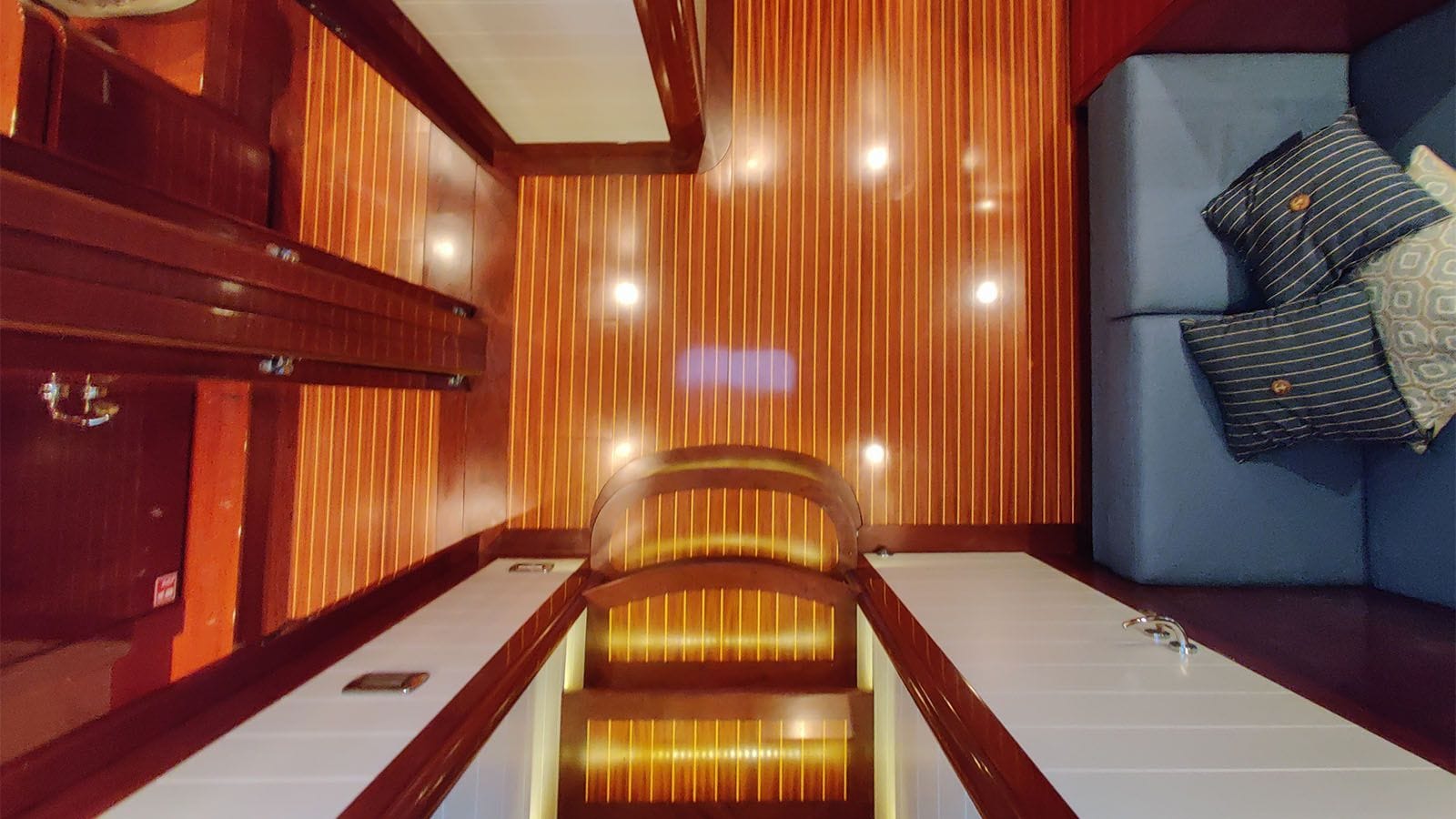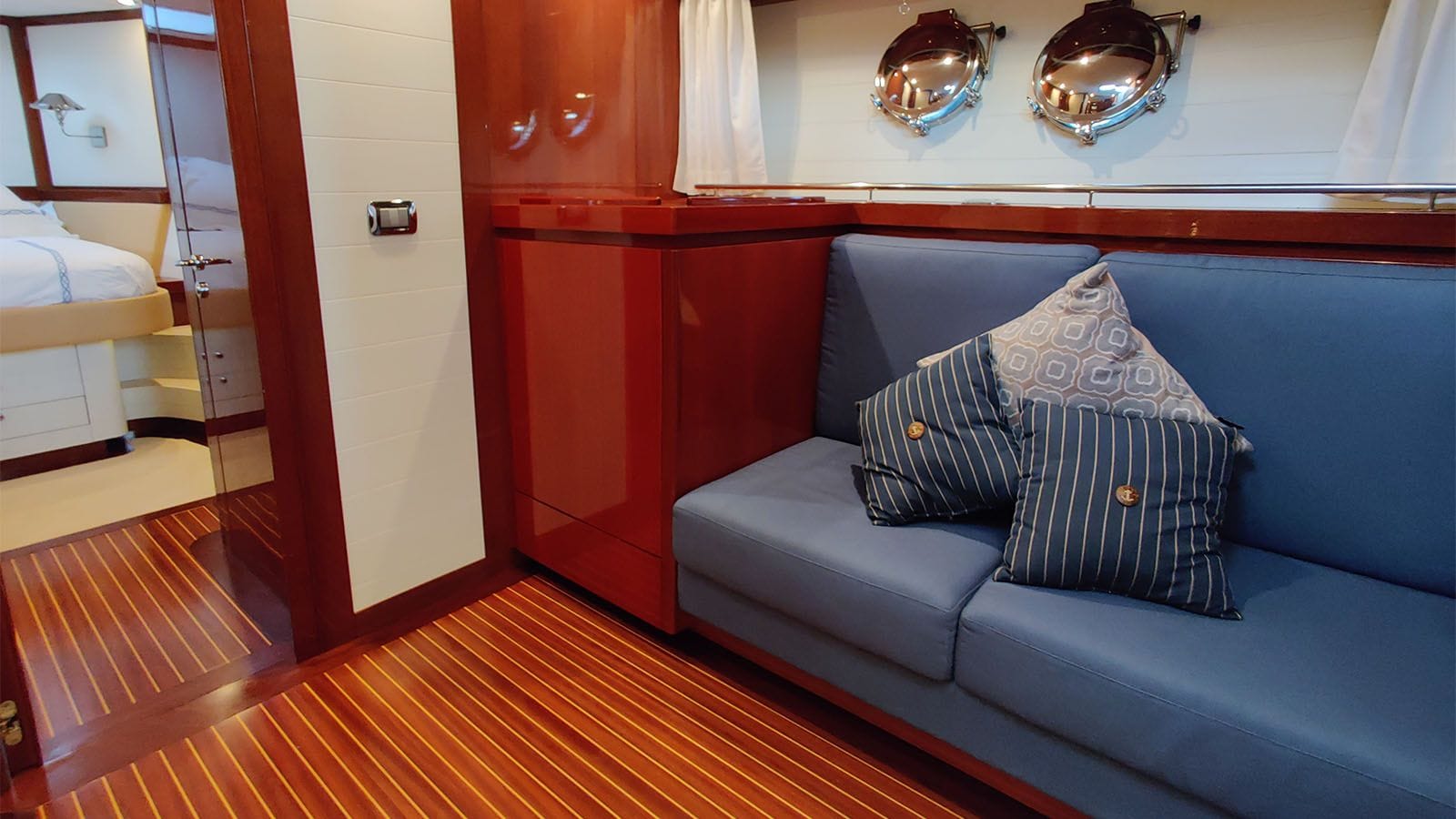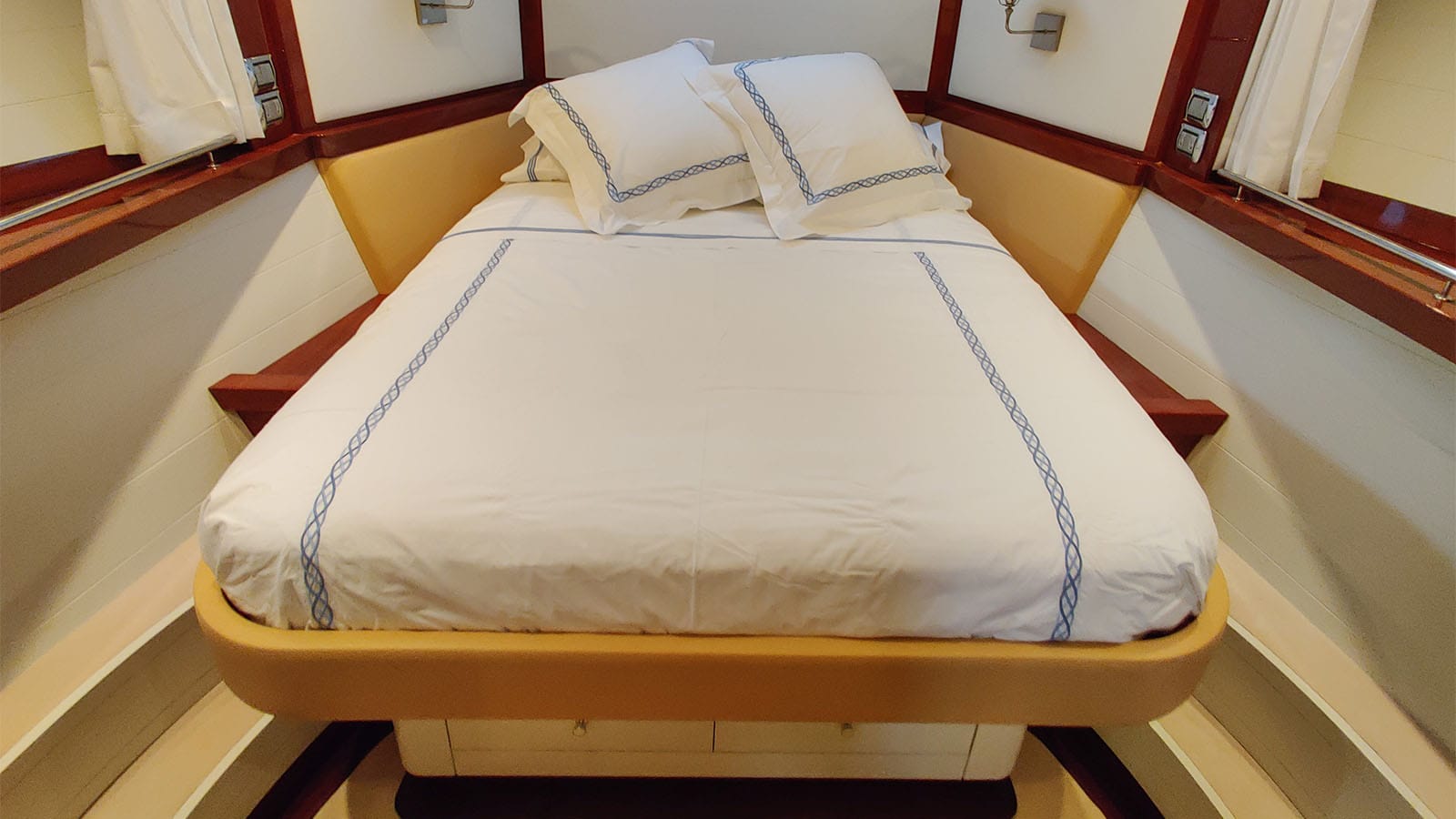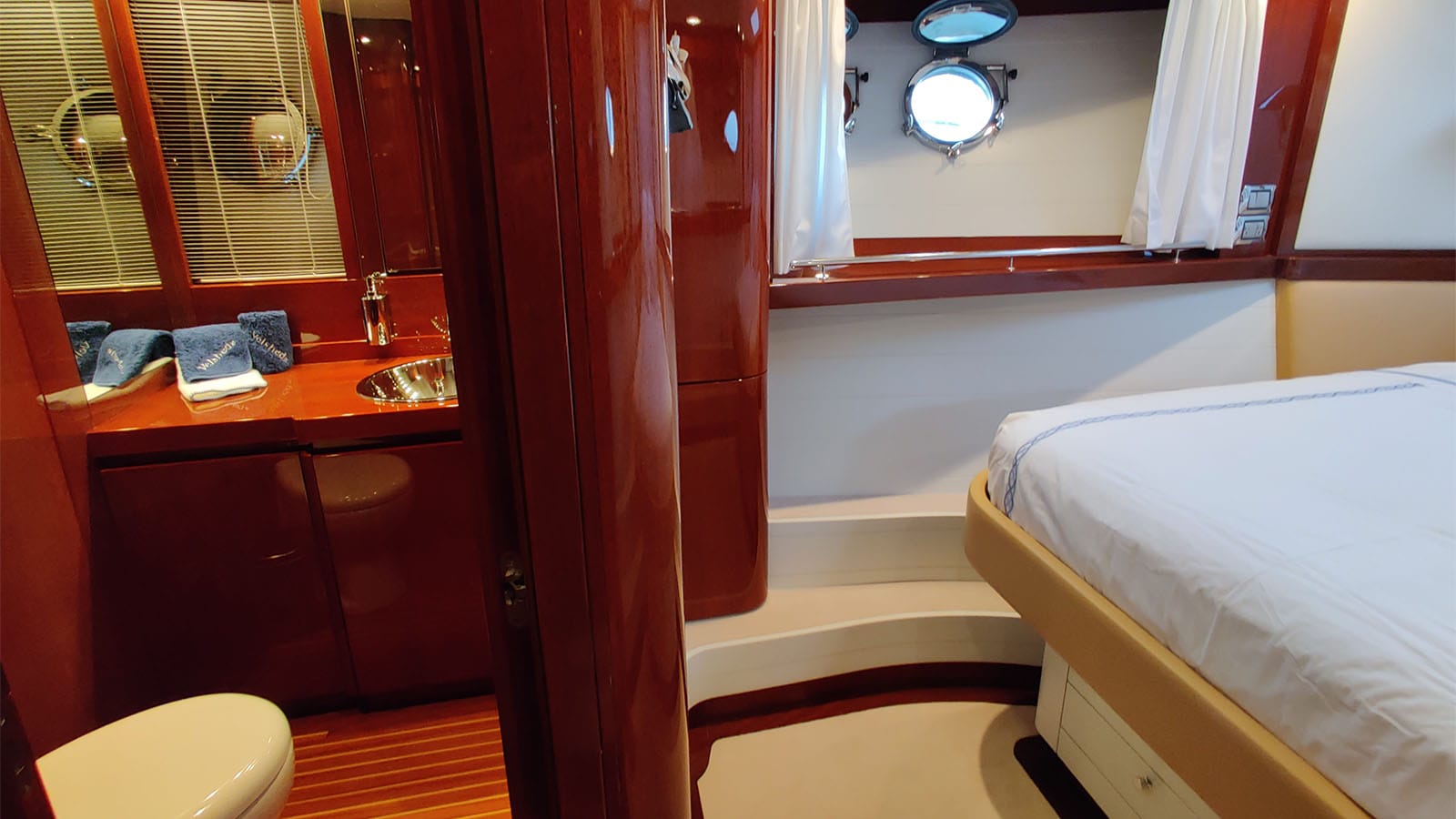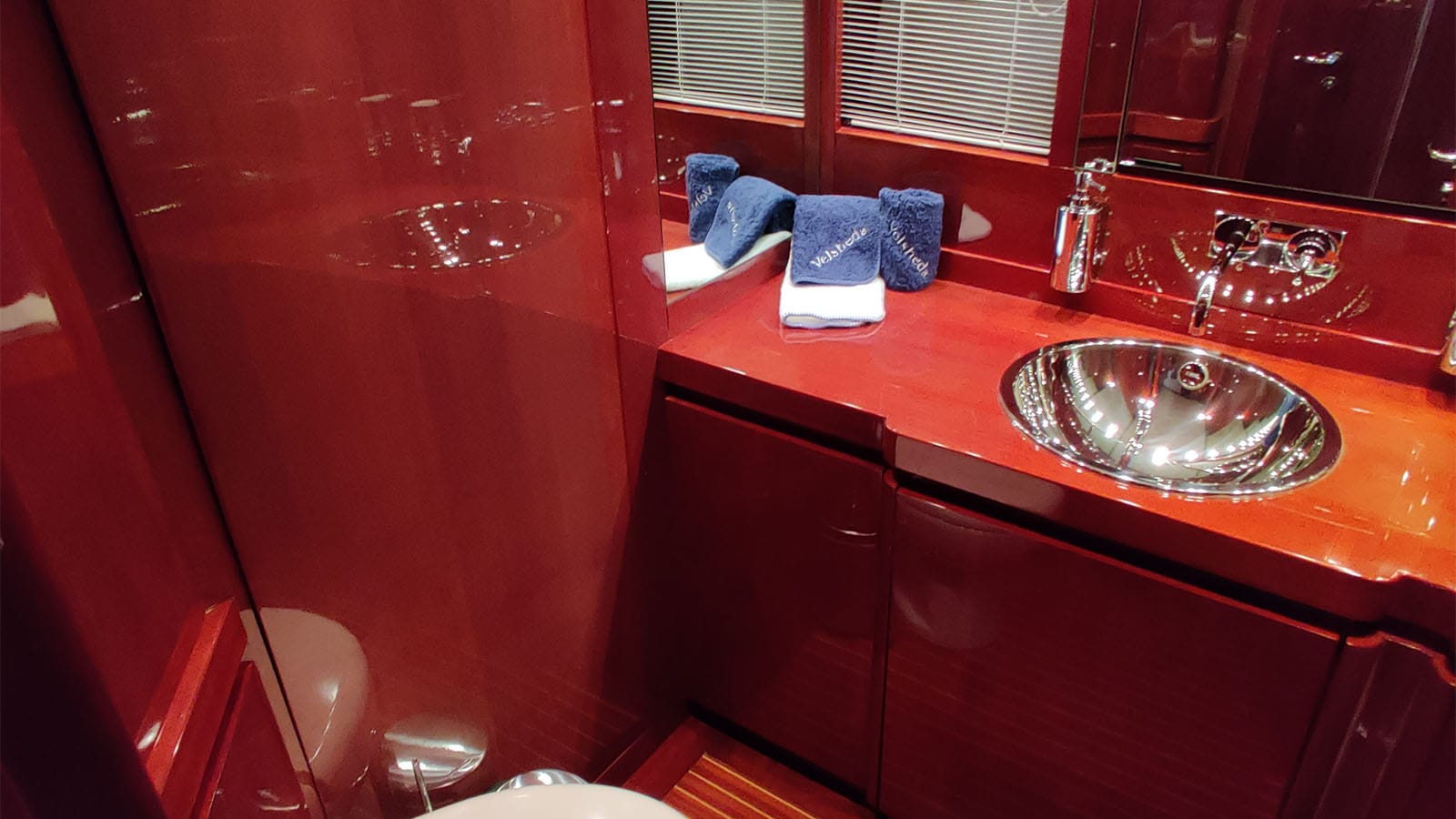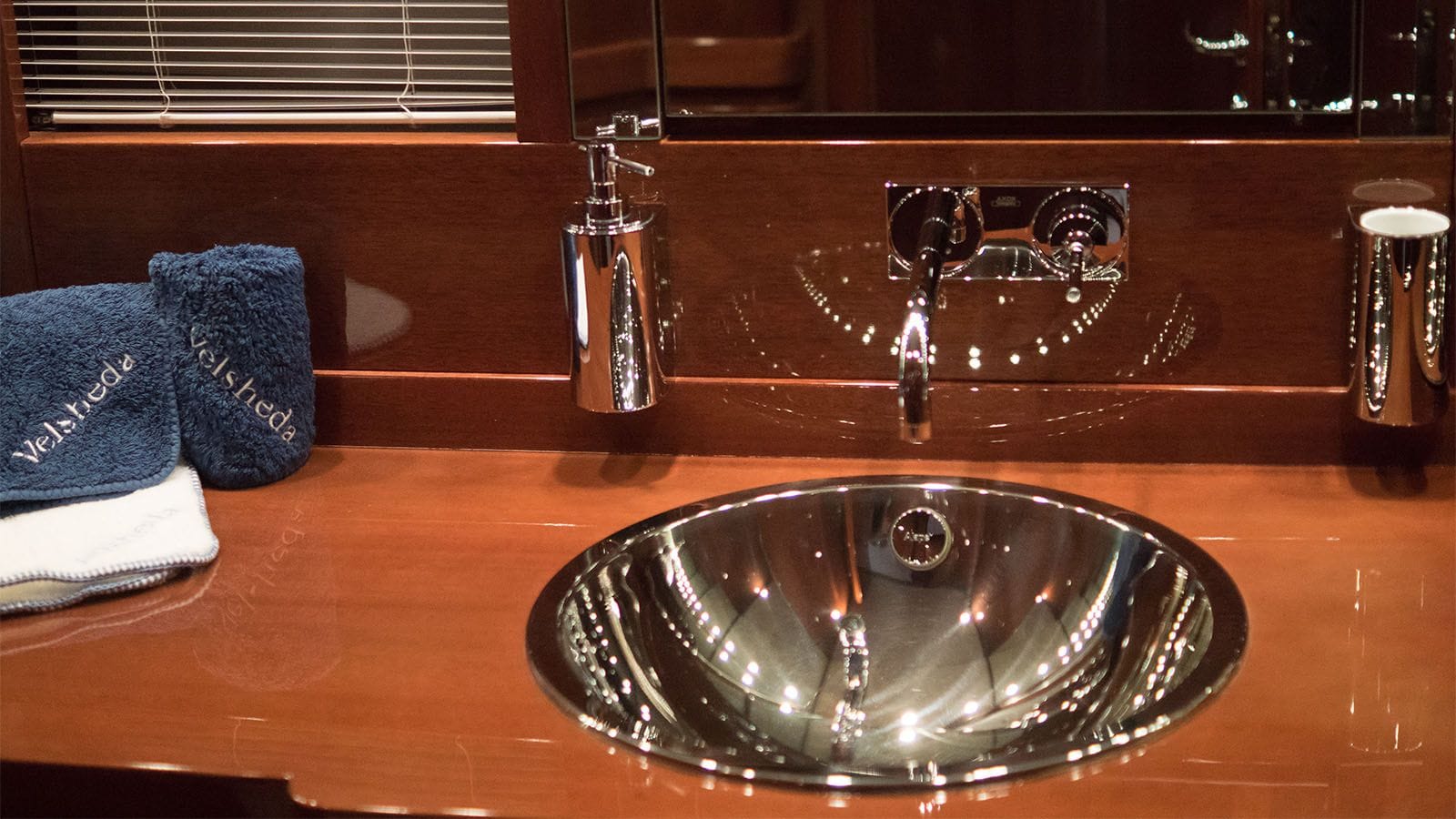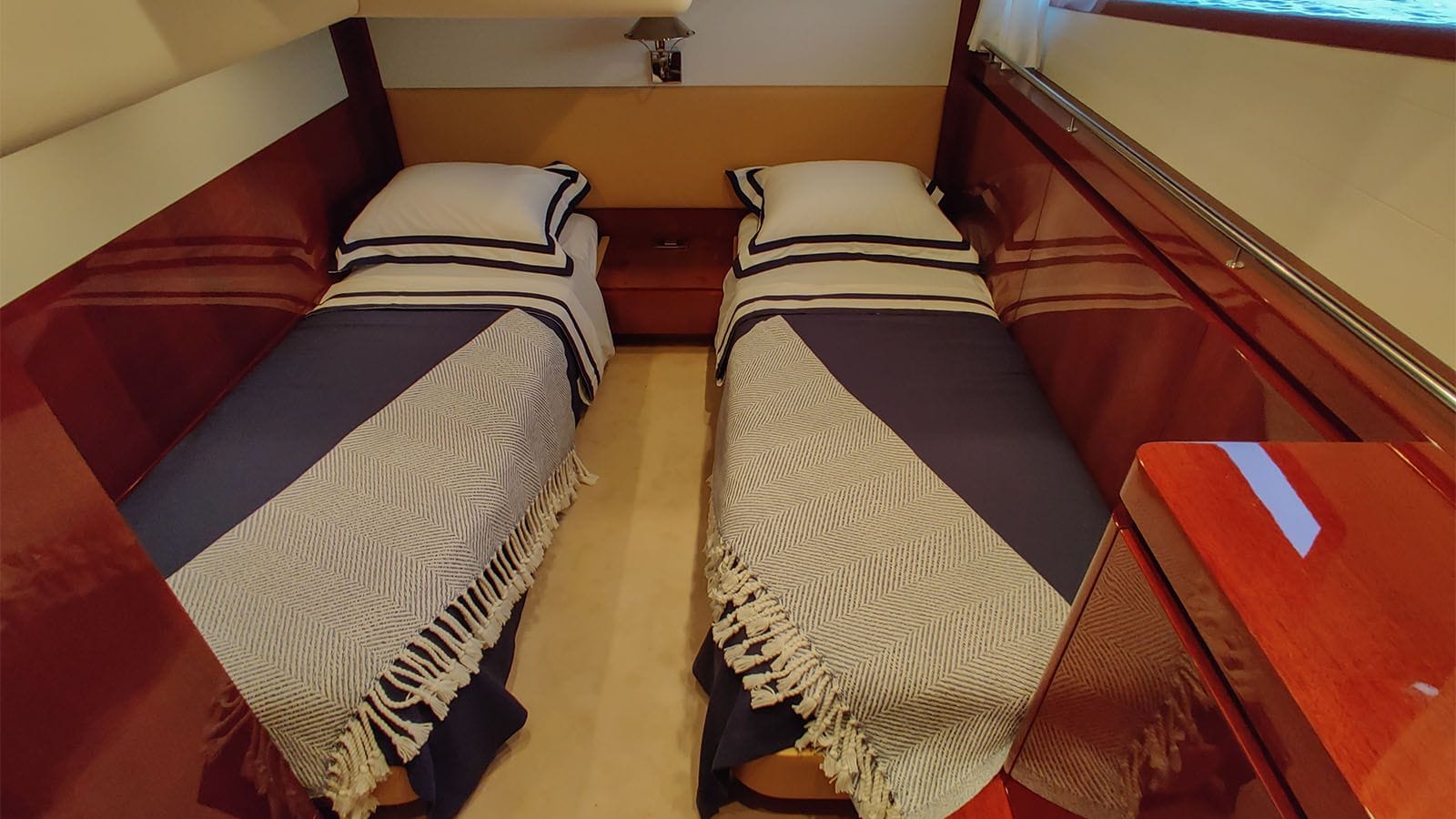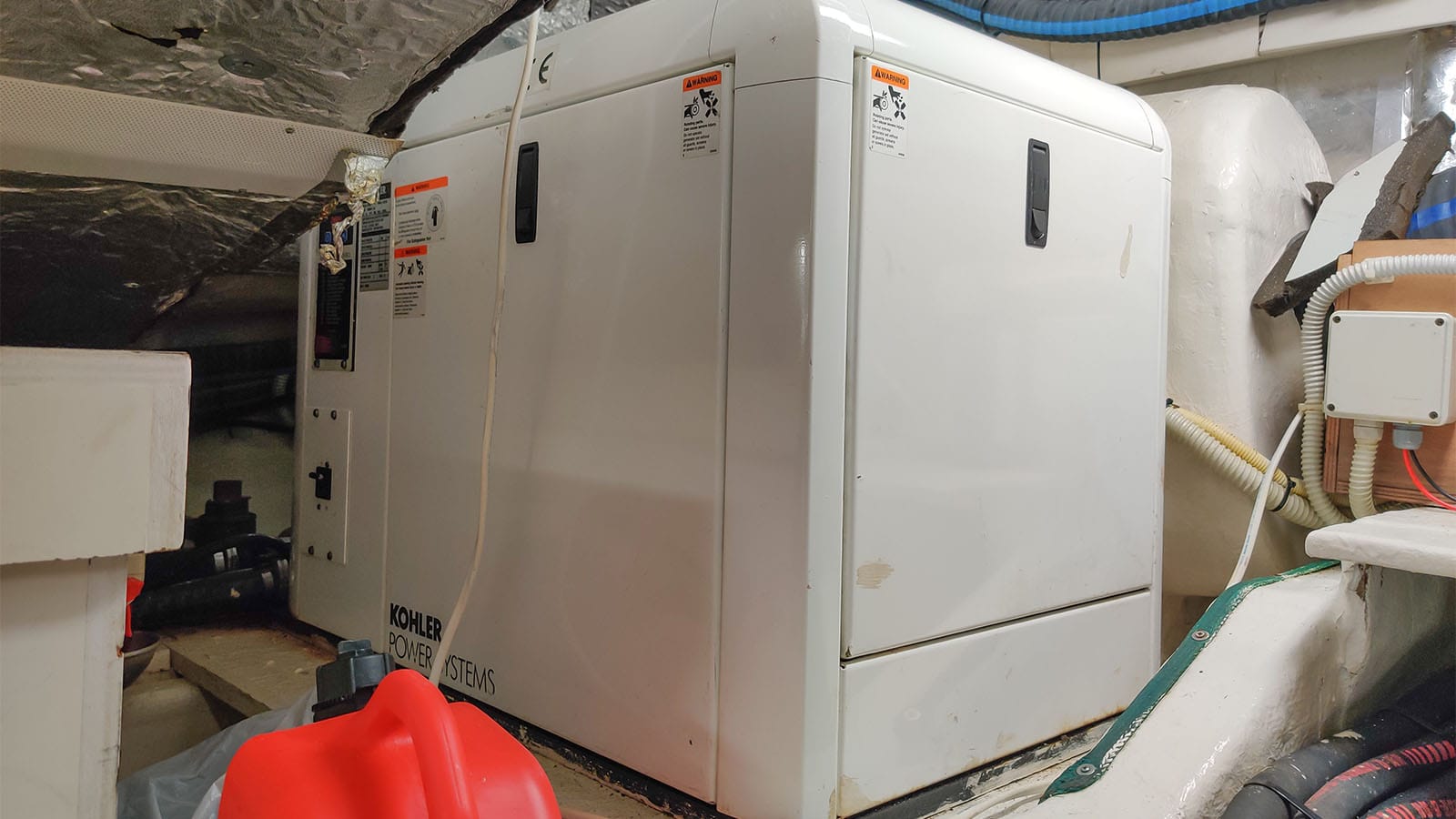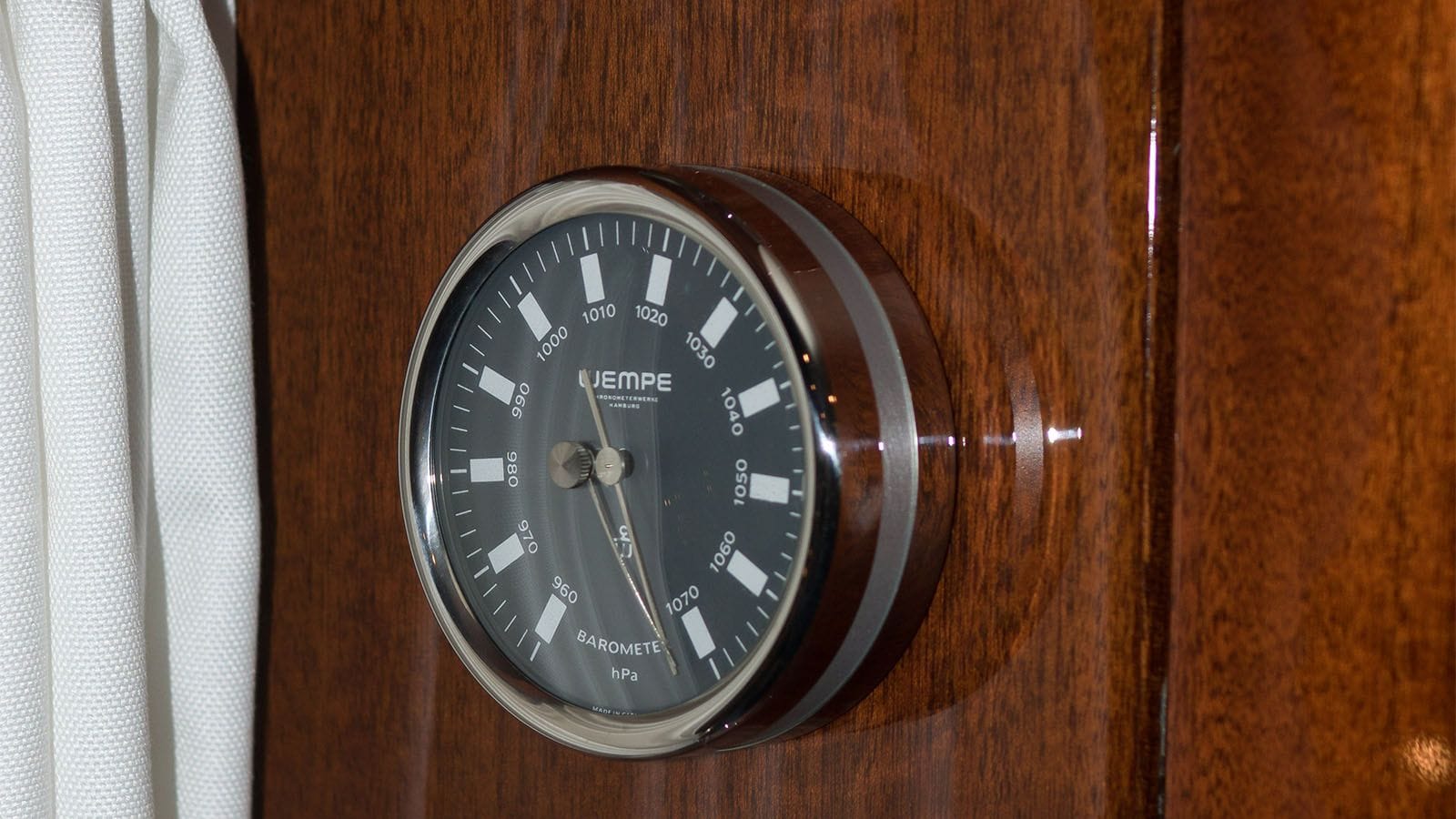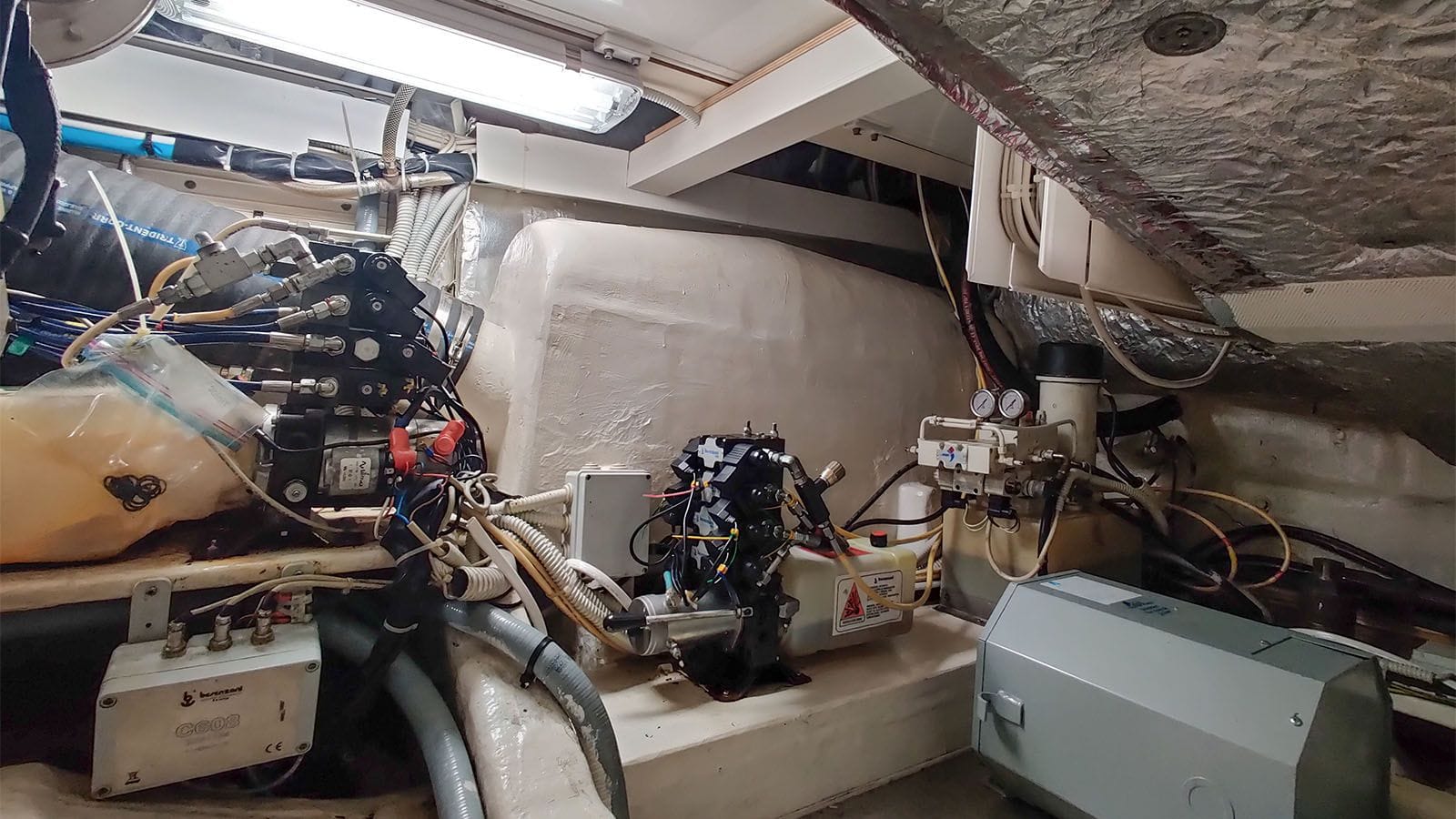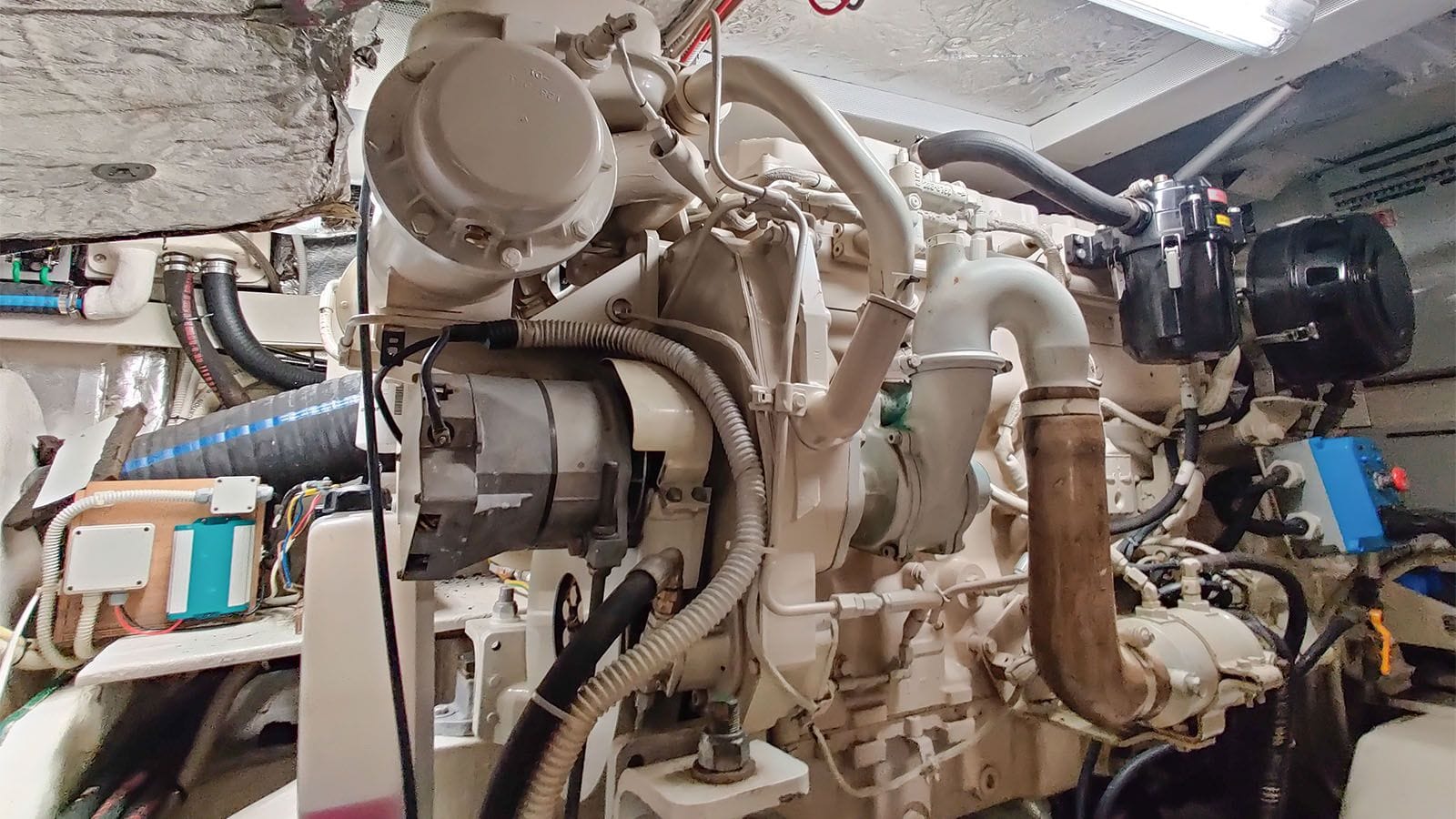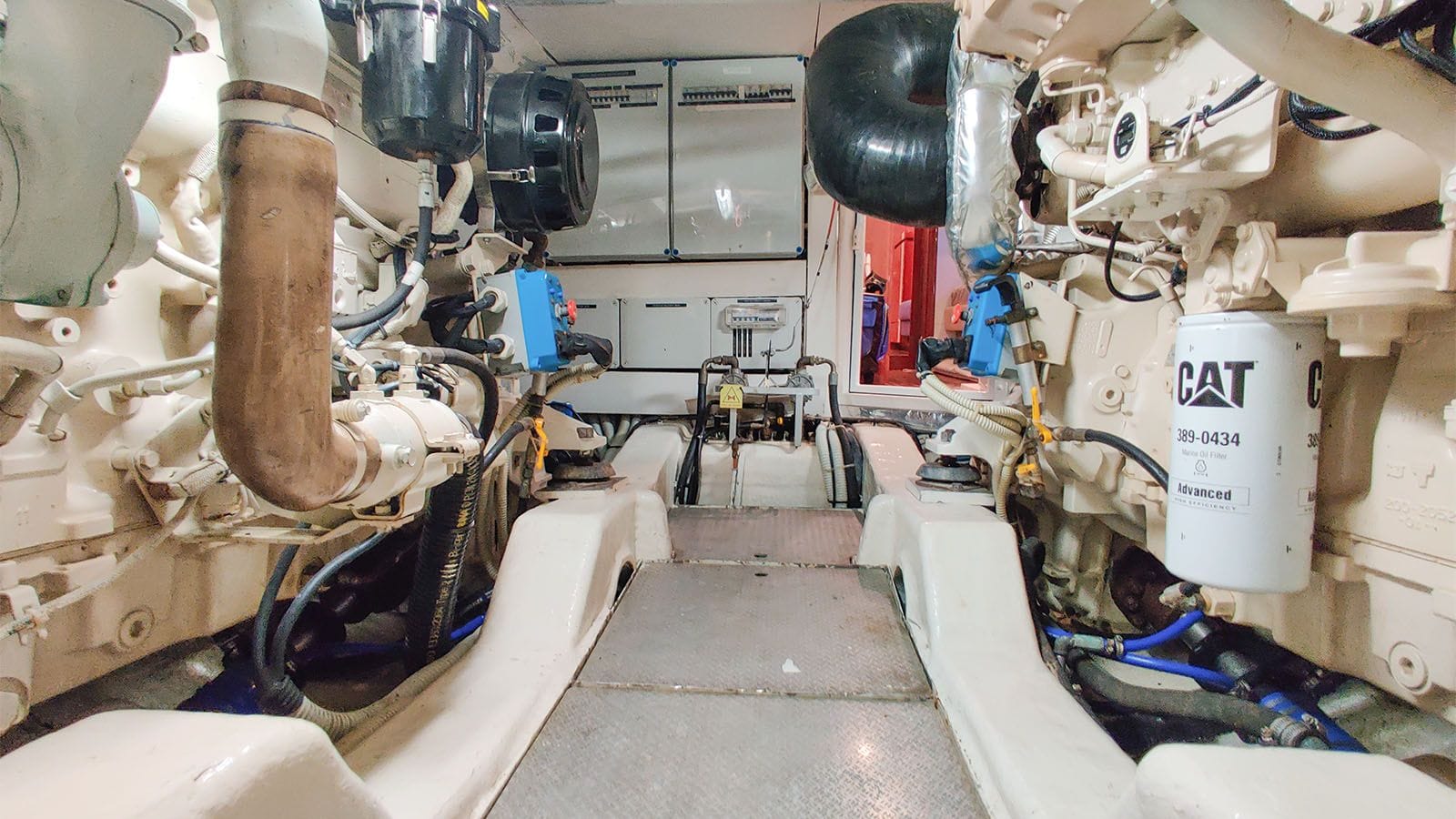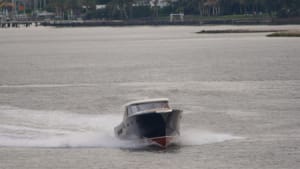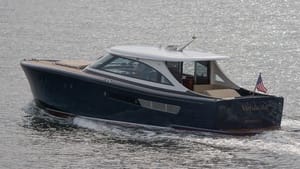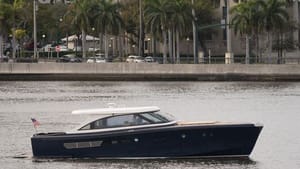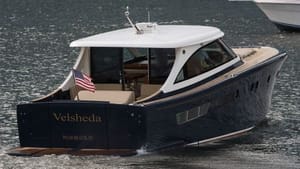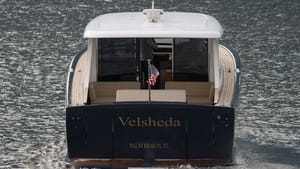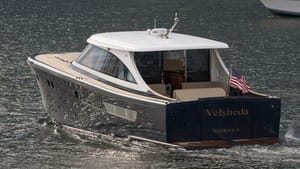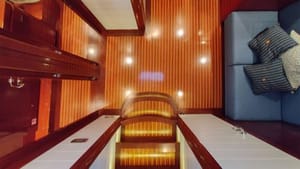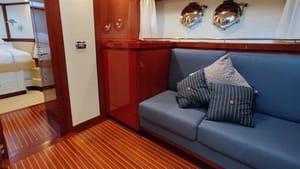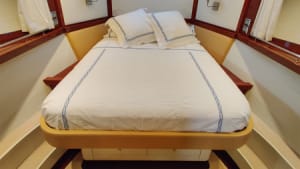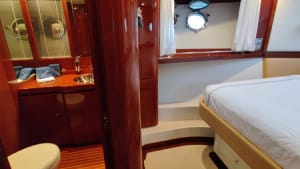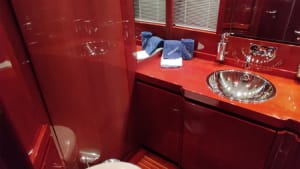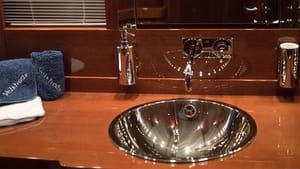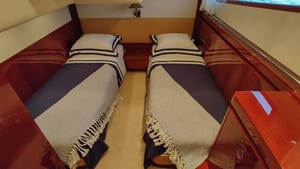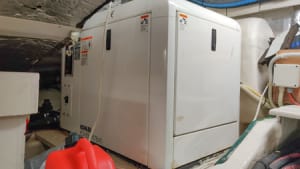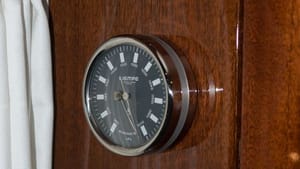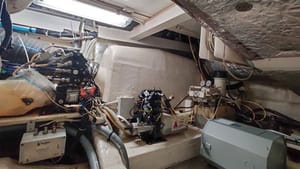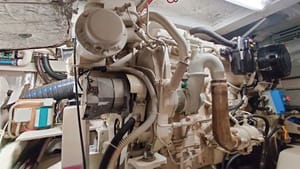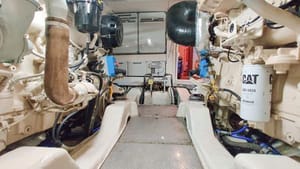 INQUIRE ABOUT Velsheda FOR SALE
Please complete the form below and we will respond to your inquiry shortly.
Brendan Roney
With over 19 years of experience in the yachting industry, Brendan understands the importance of a strong client/broker connection. He's aware of what it takes to maintain this relationship, and strives to make each of his clients visions come to fruition whether it be buying and/or selling.
Yachting is a lifestyle investment which can be a daunting process; as such, Brendan's goal is to be involved in every step whether it's the purchase or sale of a boat or assisting in all stages of a new build.
A few characteristics that set Brendan apart from others are his:
• Trustworthiness
• Reliability
• Integrity
• Motivation
• Efficiency
Brendan was born and raised in Pennsylvania. Upon his college graduation he received a job offer as Marketing Director for The Catamaran company based out of Fort Lauderdale. At the time he knew almost nothing about boats and doesn't recall much except getting seasick. But despite that, Brendan took the job and liked the industry so much that he decided to stick with the industry and take several other yachting jobs. He worked his way up the ranks and Captained sail and motor yachts for nearly a decade.
The natural shift towards brokerage was an easy decision for Brendan to make. The vast amount of knowledge he had acquired throughout the years set him up to be an excellent yacht broker; one who possessed a great amount of experience at the helm as well as an immeasurable amount of information which would set him apart from other brokers in the industry.
Over the years, Brendan learned on the decks that no two vessels are the same. He developed a deep understanding of what different vessels had to offer - an invaluable insight which now helps him match clients with the perfect yacht for their needs.